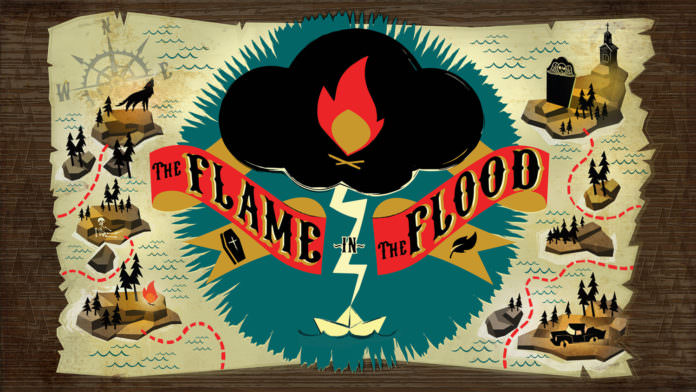 Pack your bags for a downriver journey of survival and self-reliance. The Flame in the Flood lands on Xbox One, PC and Mac on February 24, 2016.
The Flame in the Flood is a rogue-lite river journey through the backwaters of a forgotten, post-societal America. Forage, craft, outwit predators and brave the rapids as you make your way down the procedurally generated river.
Get lost in the fragile beauty of a forgotten world designed by veterans of both BioShock and BioShock Infinite, played to the tune of an original soundtrack composed by alt-country star, Chuck Ragan. Hunt, trap, and craft to not only endure but survive.
Brave the dangers of the water as you seek refuge from the harsh realities surrounding you, accompanied by your trusted companion, Aesop. The ultimate wingman, your canine friend is as cunning as he is adorable, sniffing out and gathering the supplies essential to stay warm, stay fed, and stay alive.
Where will your journey take you?
Find The Flame in the Flood on Steam or learn more at their Website