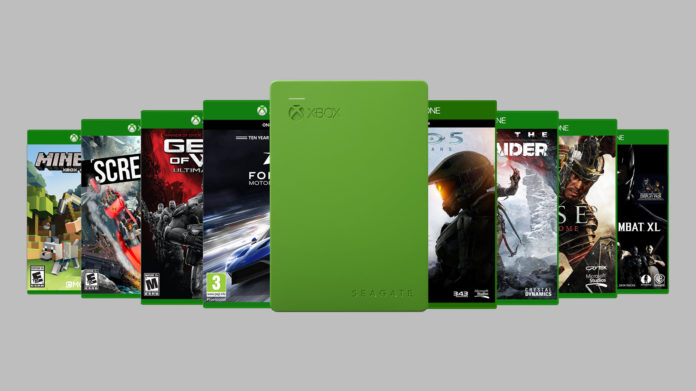 Gaming culture is growing fast and steadily with higher demands on game and hardware quality than ever before. When I first upgrade to a shiny Xbox One ( A year after its release), I marvelled at its much-improved dashboard, functionality and speed. The main fault, in my opinion, was the lack of space. I bought the Xbox just before Christmas which came bundled with two digital games (both weighing in at 50GB). Fast forward 2 weeks and I had acquired about 20 more games (mostly as gifts or bought with GameStop vouchers) and my entire hard drive was full.
This is a common issue with both Xbox One and PS4 owners, especially given the rise of digital games over physical, and both Microsoft and Sony announced an upgraded 1TB version of their consoles at E3 back in 2015. While 1tb still isn't much, it was still double the capacity. Gamers wanting to go beyond that have two options:
They can strip down their Xbox One and upgrade their hard drive themselves, voiding their warranty and possibly damaging their system in the process.
They can go out and buy an external hard drive.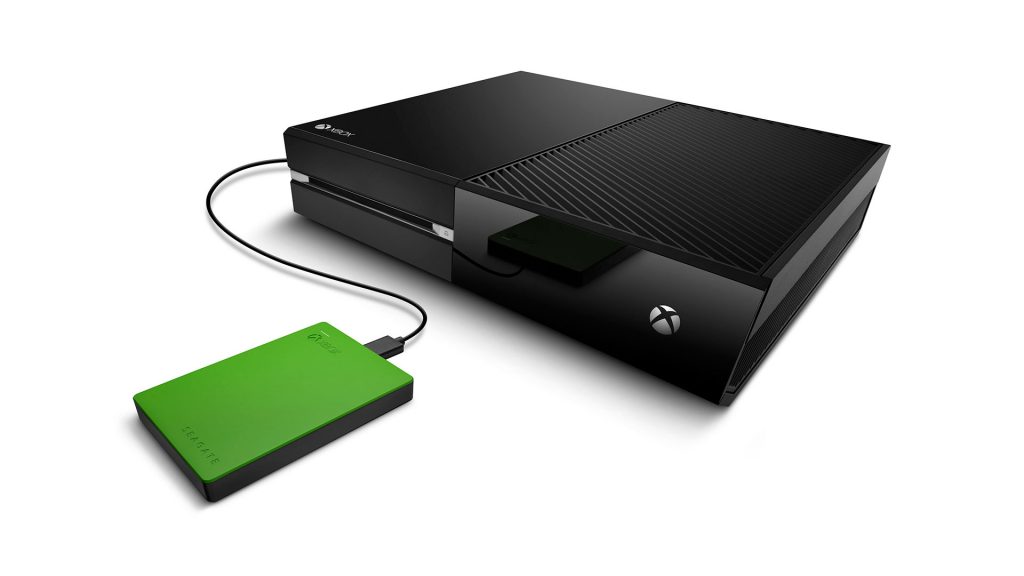 The Xbox One has 2 specific requirements for external hard drives; it must be at least 500GB in capacity and use USB 3.0. The Game Drive for Xbox was designed specifically for the Xbox One and Xbox 360 to expand the limited memory of the consoles with the best performance possible. The hard drives come in two different sizes; 2TB and 4TB.
In design, the Game Drive for Xbox 2TB seems to be as strong as the Seagate Backup Plus Slim that we were able to discuss last year. It would not surprise me if it's just another housing for the same device with an Xbox design.
| Specifications | |
| --- | --- |
| Interface | USB 3.0 |
| Capacity | 2TB / 4TB |
| Length (mm) | 117 |
| Width (mm) | 80 |
| Depth (mm) | 14.8 / 20.8 |
| Weight (g) | 169 |
Games must load fast so you do not want a drive that is slower than the drive in your Xbox One or Xbox 360. The Xbox 360 doesn't have USB 3.0 but the Game Drive for Xbox will still add some extra needed power. On the Xbox One, this is another story. A nice plus to the Game Drive for Xbox 2TB is that you can also bring games to other Xbox gamers. When you log in to those consoles, you can play the games on your hard drive.
| Read transfer rate | |
| --- | --- |
| Transfer Rate Minimum | 23.8 MB/s |
| Transfer Rate Maximum | 33.6 MB/s |
| Transfer Rate Average | 31.6 MB/s |
| Access Time | 18.1 ms |
| Burst Rate | 32.9 MB/s |
| CPU Usage | 8.7% |
| Write transfer rate | |
| --- | --- |
| Transfer Rate Minimum | 24.7 MB/s |
| Transfer Rate Maximum | 34.0 MB/s |
| Transfer Rate Average | 32.8 MB/s |
| Access Time | 19.0 ms |
| Burst Rate | 34.5 MB/s |
| CPU Usage | 9.3% |
With the increase of games on the market, download size of new patches and the preference of digital games vs physical, the Game Drive for Xbox is a must for any gamer limited by their consoles feeble capacity. While it has Xbox in the name, the Game Drive is suitable for both PlayStation and PC as well. There is no word yet if there will be a blue version to fit the PS4 theme.
Gamers who have Xbox Live Gold and PlayStation Plus subscriptions will be able to take full advantage of all the free games with the expanded storage. 2TB not enough? There is also a 4TB version available and it even has slightly higher write speeds. This is definitely something that has been long needed and I'm surprised other companies haven't offered their own solutions.