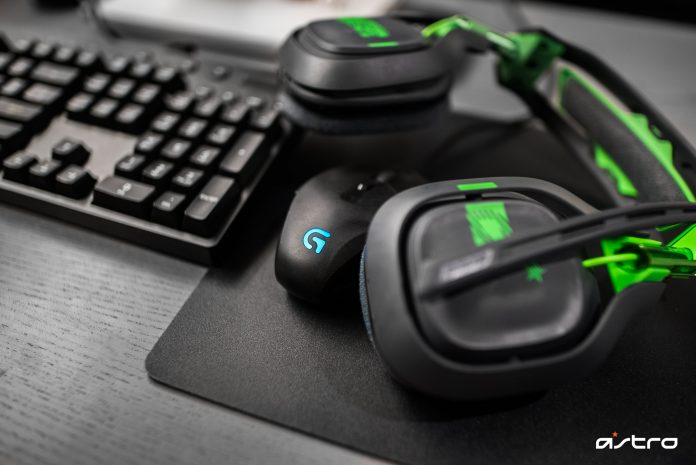 Gaming hardware company Logitech acquire Astro Gaming for a reported $85 million. Astro Gaming was previously owned by Skullcandy Inc. Astro Gaming manufacture high-end gaming headsets that are renowned in the e-sports world and considered the benchmark for ultimate performance.
In a post on Logitech's blog, gaming head Ujesh Desai said Astro's history of producing award-winning hardware for e-sports has convinced Logitech to bring their entire brand under the Logitech banner.
"I'm happy to share that we've found this same love for design and the sport of gaming in our newest team members: Joining the Logitech G gaming team is ASTRO Gaming. ASTRO's history of producing award-winning headsets for pro e-sports and console gamers perfectly complements the PC gaming expertise Logitech G is best known for."
Desai did say that Astro will be focusing mainly on producing hardware for the console market while Logitech will stick with their PC audience. This means that while Astro will be owned by Logitech, they will continue to be two separate brands.
President of Astro Gaming, Jordan Reiss, issued the following statement:
"The whole team at Astro has always held Logitech and Logitech G products in the highest regard, so I'm ecstatic we are joining forces. Astro's brand strength combined with Logitech G's unrivalled technology and global distribution network is going to bring our products to even more gamers around the world."
As lovers of Astro headsets, this is an interesting move and makes it clear that Logitech is planning to dominate even more of the gaming sector. Astro's A40 TR and A50 Wireless headsets were both manufactured with Skullcandy audio components so it will be very interesting to see what the quality is like with their next lineup.
Have you used Astro products before? Are you as excited as we are about this move? Let us know in the comments!