Design
The motherboard looks great! It uses a combination of red and black to give it that pro-gaming feel and will look pretty good in a high-end case with LED fans. The board itself also comes with built-in LEDs as well as an Aura RGB LED header for connecting an external led strip.
The board has 4 DDR4 memory slots with memory support up to 3866MHz for overclocking.  This is great news for "performance" gamers who want to push their specs to the max. Right next to the memory slots, in the upper right corner, we can find a switch to manually activate the XMP profile of the memories. Just below that, you have two USB 3.0 headers as well as an internal USB port perfect for UEFI boots or fresh installs.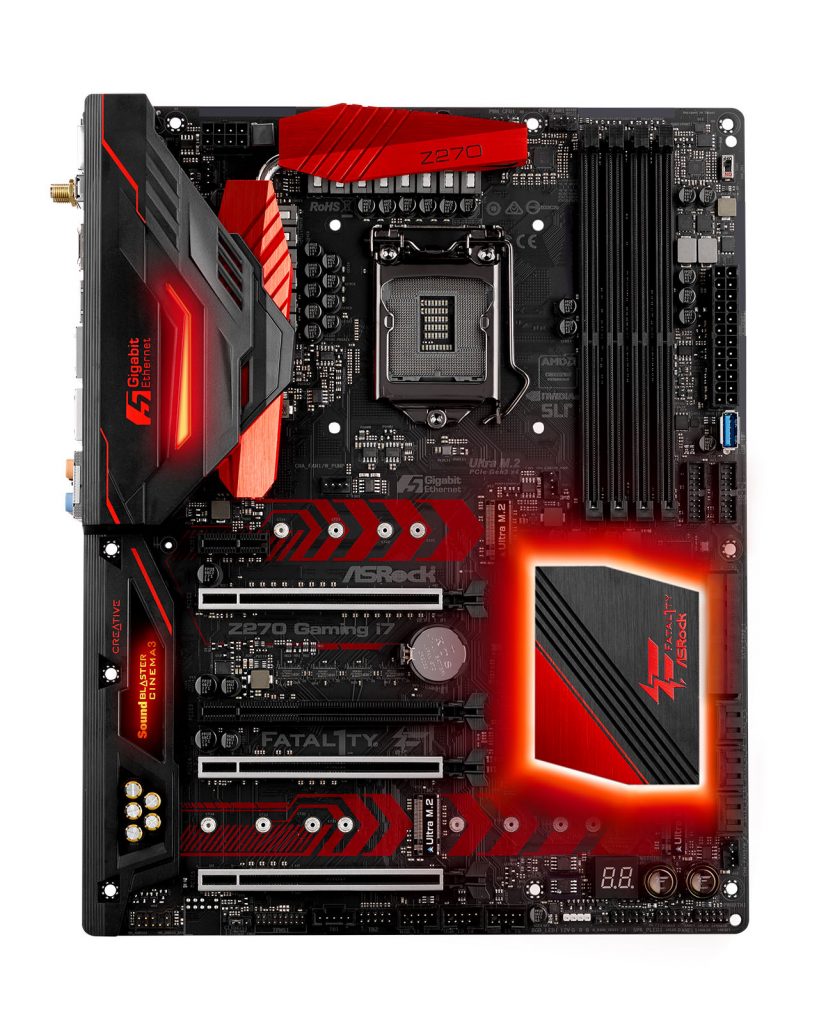 In the expansion area, we find 3 PCI-Express with a metal reinforcement and a 4th connector without this reinforcement. Additionally, there is also a PCI Express x1 connector. The multi-GPU configuration of this motherboard supports 2-way SLI and 3-way CrossFire.
There are three SATA Express/ M.2 lanes on the board, this comes as a welcome addition considering the increase in M.2 SSDs on the market. They cater for many different sizes and we had no trouble installing our own Crucial MX300 SSD when setting up the board.
This motherboard delivers up to 6x SATA 3.0 connectors under the Intel chipset and 4x SATA connectors for the ASMedia chip ASM1061 along with 2x SATA Express. It's important to note that the 2 SATA express use the same PCI-E lanes as the three SATA Express lanes so if you use them for an M.2 SSD the 2 SATA Express ports will be disabled.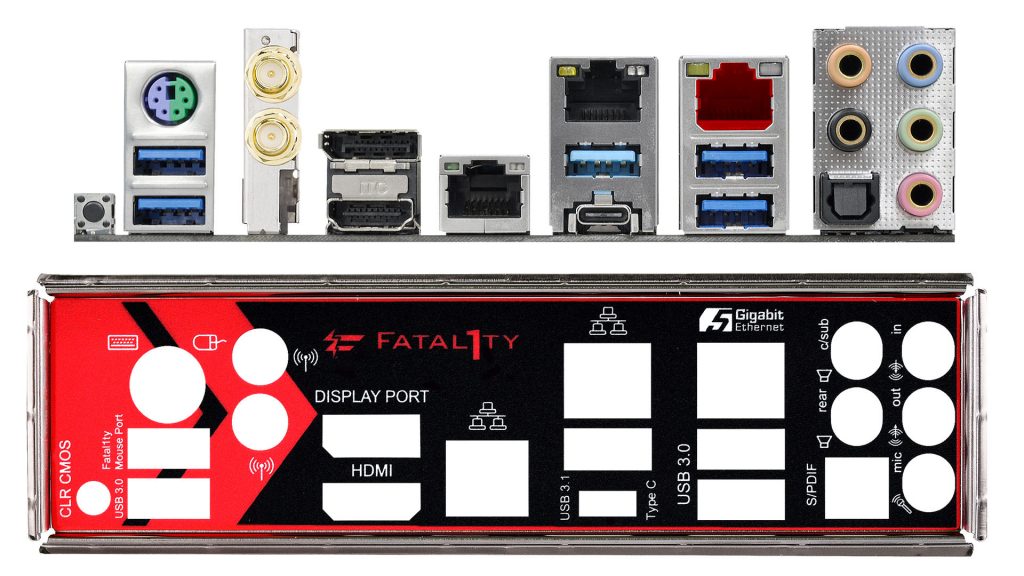 On the back panel, we find a great diversity of connectors. These include 2 WIFI antennas, HDMI, Display Port, 3x RJ45, USB 3.1 (type AYC), 4x USB 3.0, Clear CMOS button, PS/2 and audio jack 7.1. The motherboard has reset and on/off buttons, plus a very useful LCD Post to identify boot failures.
Underneath the back panel blanket, you can see the heat sinks of the VRMs that are located around the motherboard socket, connected through a heat pipe. When the motherboard is on, you can see how the buttons and LEDs below the chipset heatsink light up. Usually I complain about the overuse of LEDs, however, this motherboard uses them effectively to add to the design. The LED placements are quite minimal and their effects are subtle enough to peak interest. When installed, the board lets off a slight glow and surprisingly, doesn't draw the eye while gaming like many other LED components do. It's also possible to disable the LEDs if needed.