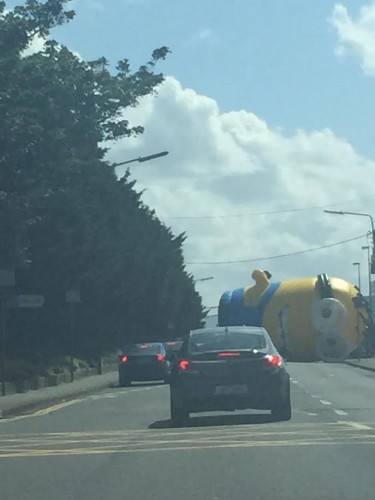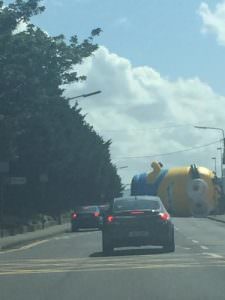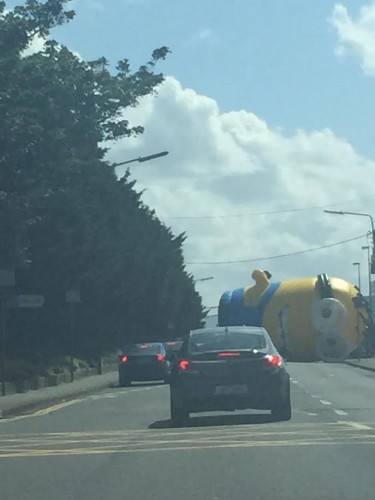 Minions continue to take over world…
The Minions movie has been taking the world by storm making people laugh across the globe. But today motorists got the shock of a lifetime as a giant inflatable Minion broke loose blowing onto a busy road.  The 40-foot inflatable caused traffic chaos on the Old Swords Road in Dublin.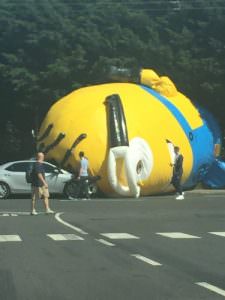 The popular Despicable Me character blocked the road causing major traffic delays. Minor damage was caused to passing vehicles, one man had the wing mirror knocked off his car, but no one was harmed. Gardaí had to be called to the scene to deflate the giant inflatable.
"I'm not sure how it got loose, but I just saw it coming loose and flying across the road as we were driving," Erin Van Londen, from Portmarnock, said.
The yellow creature had been a feature at a funfair in the Santry area. Local councillor, Cllr Paul McCauliffe has said that he wants to find out if the correct health and safety measures were in place.