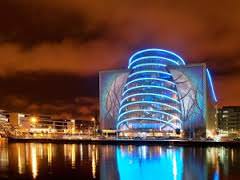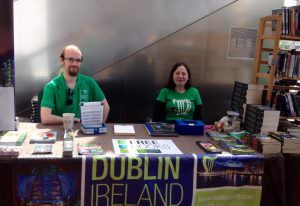 As I walked through the revolving door of Dublin's Convention Centre my attention was immediately drawn to an excited crowd gathered around a stall. To my amazement this stall was giving away free books. No catch, free, brand new  science fiction novels.
The reason? To promote and raise awareness of a bid to bring Worldcon, an annual science fiction convention to Dublin. In its 75 year existence, Worldcon has never been in Ireland. They believe that Dublin is the perfect place to hold the event, with our rich culture and strong geek fan base.
The group hope to see the event take place Thursday 15th August – Monday 19th August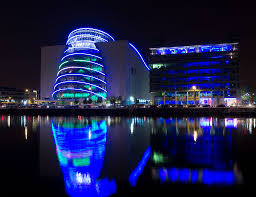 2019 in the Convention Centre, Dublin.
However, they do need help. By buying what they call a pre-supporting membership to help finance the bid you will receive a discount membership if they win the campaign.  There are different levels of support starting at €15. Aswell as that, they are looking to take any ideas onboard and even for volunteers to help in their campaign.
The Dublin 2019 group took to Twitter after Dublin Comic Con to thank everybody for their support:

We're almost done, tired and happy. EVERY SINGLE BOOK has been taken. Thank-you @DublinComicCon, it was awesome craic!

— Dublin2019 (@Dublin2019) August 9, 2015
You can find out more info at: http://dublin2019.com/