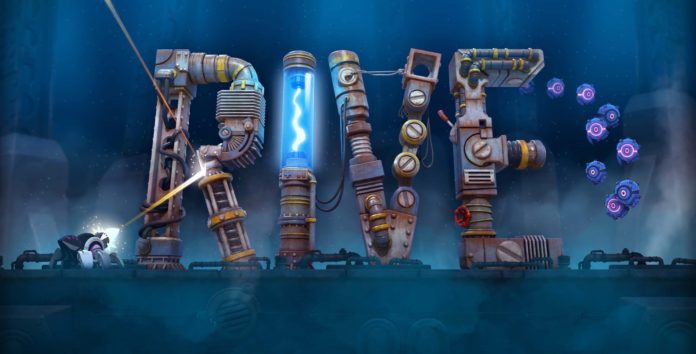 RIVE, Two Tribes' furious metal-wrecking and robot-hacking SHMUP, is coming to PlayStation 4 and PC (Windows, Mac, and Linux) September 13. Blast your way through a mysterious starship as space scavenger Roughshot, who suddenly finds himself trapped with only his badass canons and hacking skills to help him escape.
Add RIVE to your wishlist on Steam: http://store.steampowered.com/app/278100/
With 360 degrees of pixel-pumping destruction, brutal attacks like Falcon and Tesla bursts, voice acting by Mark Dodson (Gremlins, Star Wars), and multiple game modes such as Single-Credit and Speedrun, RIVE deserves an explosive spot on any action fan's radar.
For more information on RIVE, follow Two Tribes on Facebook and Twitter or visit www.rivethegame.com.