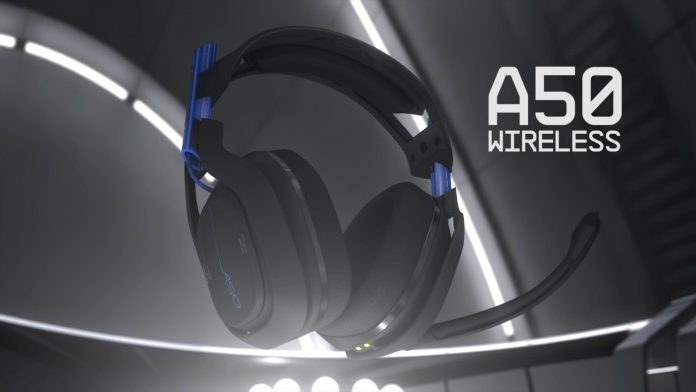 Last year Astro unveiled the new A40 tr (tournament ready) gaming headset. The biggest change was the addition of Mod Kits. These included magnetic closed-back speaker tags, leather noise-cancelling ear cushions and headband and a voice isolating microphone. There were a range of different colours to choose from and astro even went as far as to let people create their own custom tags to buy on the website. Personally, I hate foam-padded ear cushions as they tend to attract sweat much more than their leather counterpart so this new addition was well received.
Their new MixAmp was constructed completely from digital components ensuring that any live-streams were free from lag and interference. The pc software let live-streamers to fine-tune every aspect of their desired input/ output. Xbox One and PS4 users could even run their systems through their pc to utilise the software. The biggest change is the all-new wireless 'Base Station' transmitter. This lets you to go wired or wireless during your gaming needs. Astro's A50 communicates with the base station using low-latency 5Ghz wireless connectivity meaning gamers can enjoy the A50's Dolby 7.1 surround sound without lag or interference. for both game audio and chat.
The A50 has also been revamped a built-in MixAmp for individually controlling game and chat volumes, as well as 3 preset EQ modes, using controls that are right on the headset. Those preset EQ modes jump between bass-focus, mid and high range focus, and a neutral for a fully balanced presentation. Add a noise canceling boom mic, and you're all set to game wirelessly on the platform of your choosing. Presets can also be created using the Astro 'Command Centre' software.
Finally, Astro have (somewhat) added Mod Kit compatibility. You're able to swap out the fabric headband and ear cushions for leather ones, but as the A50 remains a completely closed-back headset you won't be able to change the Speaker Tags or Mic. This was one of my favourite features of the A40 and i'm a little disappointed that it isn't included with the A50 but heres hoping they add it in the future.
Pricing will start at €300 for both the PS4/PC version and Xbox One/PC version. With these kind of price tags its clear Astro are aiming for that premium quality labelling, and it looks like they've earned it with this revamp.