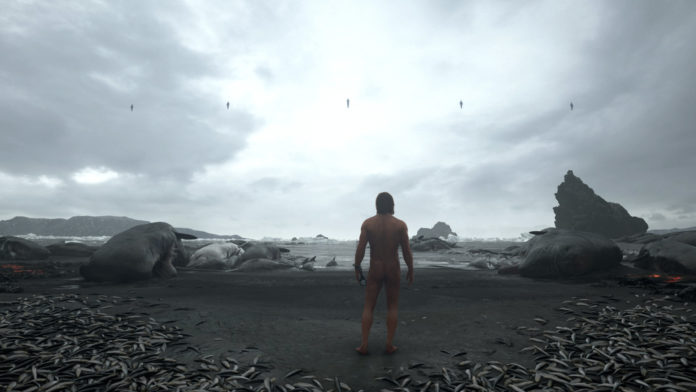 Hideo Kojima has confirmed that Death Stranding will not feature at this year's E3.
In a tweet posted earlier today, Kojima said that further development on the game is more important that another trailer.
Kojima did go on to say that he will be appearing on the Geoff Keighley show. So we may yet learn new details about Death Stranding.
In the tweet, you can see a spider web with the word 'Bridges' written below. This is the same word that appeared on Guillermo Del Toro's character when he made an appearance in the second trailer for the game.
So little is known about this game that your guess about what this means is as good as mine.
Here's the only new information I can present at this time. pic.twitter.com/jFYc2B0vqB

— HIDEO_KOJIMA (@HIDEO_KOJIMA_EN) June 7, 2017
Death Stranding already has a stellar cast with Mads Mikkelsen and Norman Reedus coming on board.