After a 12 day embargo, we can finally lift the lid on EA's Stamford Bridge FIFA 18 preview…
…in-game footage that comes a little closer to the detail seen in PES… up-close, in-game shots of the sport's leading players are stunning
While 'iterative' is a word that comes to mind when you hear sports games, Konami's Pro Evolution Soccer 2018 was a welcome shot in the arm for both franchises. With the former champ breathing down FIFA's neck for the past few seasons, it could easily be argued that EA pulled their socks up a bit.
FIFA 18: Playing Catch-up in the Eyeball Department
The friction of the grass was a feature that EA were keen to talk about. Different grounds with different areas of short/long/rough/smooth surfaces to add another variable to the beautiful game. In play, I didn't feel it but I could certainly see the differences in grass density and length.
We watched in-game footage that comes a little closer to the detail seen in PES. This is largely thanks to a new dual-lighting system and use of ambient occlusion. Konami's Fox Engine is the gold standard in character rendering and is used to eye melting effect in the Metal Gear Solid series. The up-close, in-game shots of the game's leading players (especially CR7 himself) are stunning. Playing the game shows off the atmospheric improvements at bit more than the presentation – the crowd and the vastness of the sport's hallowed arenas especially.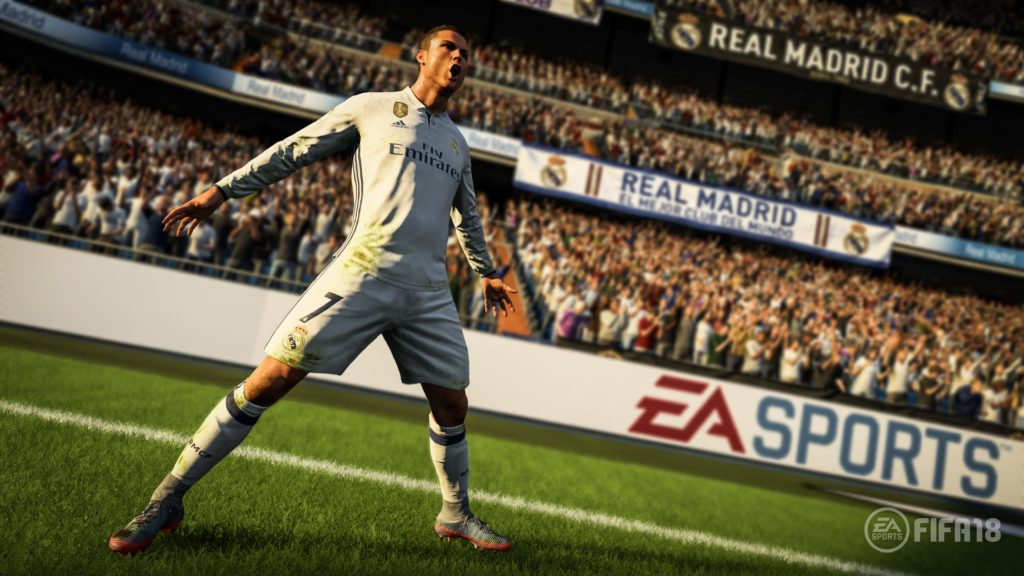 EA's tall talk of improving crowds and immersion is, thankfully, real. One feature that impressed everyone was the crowd, an essential part of the match-day experience. Fans surge forward at your important goals, leaning toward the passing goalscorer as they grace them with a light brush of their hand. There is far less repetition of pitch-side assets. No longer is it noticeable to players that the crowd is a dozen or so models. Nor are they surrealistically perfectly choreographed. Non-players observing the crowd may well see through the ruse though.
World in Motion
each model has five parameters that influence their running, jumping and striking styles
EA have also created a system of articulating different models based on physical traits. For more famous players, their movement and playing styles are captured extremely well, rivalling Konami's Player ID system. Less-known players now run less synchronously – each model has five parameters that influence their running, jumping and striking styles. Tall players with long legs have longer, slower strides and rise for a jump slower, for instance.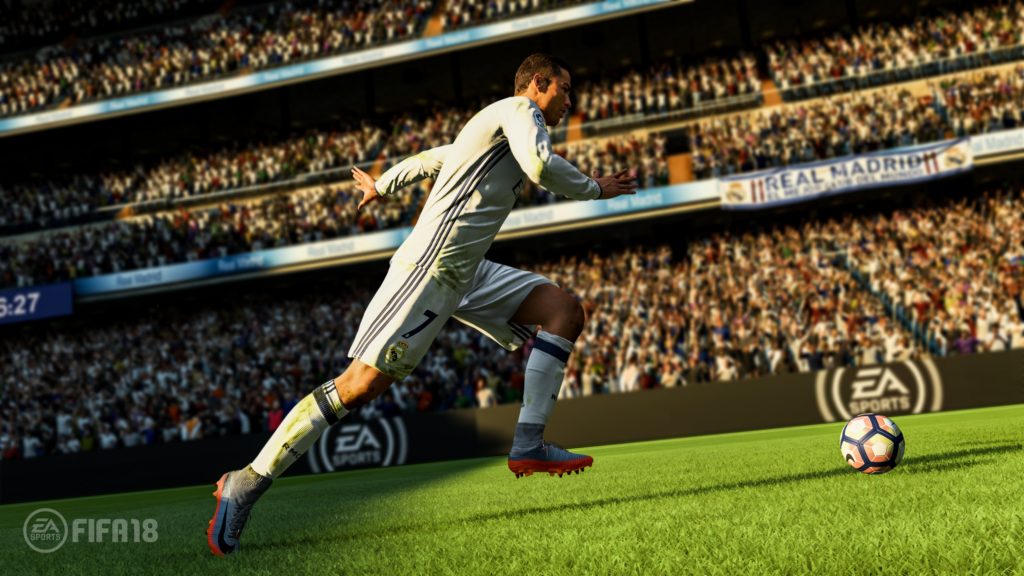 On the pitch, the likes of Ronaldo, Messi and John Terry (they hadn't updated the squads) popped out during cut-scenes or doing signature moves in-play. However, the subtler details differentiating less notable players aren't as noticeable as EA were trying to point out.
Canned animation and the inevitability of certain outcomes therein are the bane of hardened FIFA players. EA Sports promised a 'frame-by-frame' calculation of each animation. We were also promised snappier controls, correct pass choices and less jank in the turn. In practise, it felt like there was a little more 'give' in players, like each one could change their mind later. While it didn't feel as though responsiveness had improved, the versatility of the animations was noticeable.
The Journey Mate, Innit?
The Journey returns in FIFA 18. Following on from Alex Hunter's besting of former friend and all-round unpleasant bloke, Gareth Walker. We are now hot property but are suddenly whisked away to the club by our good-hearted, greasy agent for an urgent matter. Unfortunately, I couldn't really hear it through the noisy playroom and lack of headphones.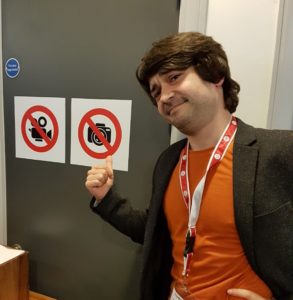 We were told that the Journey received lots of positive feedback but one negative stood out – I hoped it was the dialogue being very, very cheesy – but it was the listlessness of the mode that they were referring to. The season is now split into six episodes with a greater emphasis on short-term goals. This was my second choice, to be fair.
We were promised multiple angles and plots in FIFA 18′s Journey that our choices would have an effect on. This is one area that gave the mode no real replayability in FIFA 17.
Being able to customise our Alex is a neat touch but it's small potatoes, really. Players can now give Hunter a shocking Pogba-esque hairdo if they wish to, alienating the often working-class punters whose love for club funds such outrageous barnets.
The Little Touches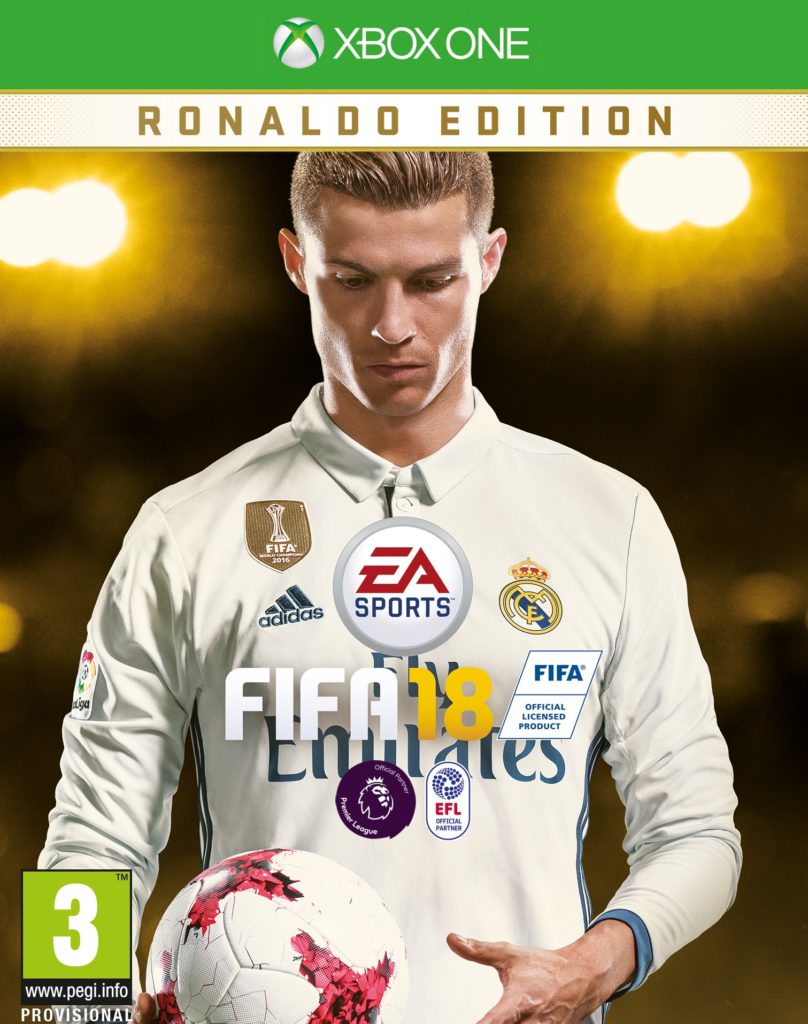 FIFA 18′s set-piece seems to have moved away from the target system. The visible target was absent in our play-test but will be present in the final version, albeit in a secondary role. However, the new system combines the old system with 'target man' option – all long passing is less floaty.
Crossing in FIFA 18 has been streamlined
Crossing in FIFA 18 has been streamlined as well as flattened. Double and triple taps still work for looping and low crossing respectively but LB/LT or L1/L2 will now do the trick. In-game, it means faster, sharper non-standard crossing.
Slow dribbling is back. I didn't know it had gone away, to be honest. Shield dribbling and massaging the left stick are no longer necessary as it even gets its own button. In-game, skilled players are glue-footed in tight spaces. Up the line and in corners, this is a game changer as the 'acceleration-uber-alles' mantra of every FIFA ever is challenged.
Substitution Buff
One last touch we abused was the 'quick sub' option. FIFA 18 flashes a quick prompt during dead-ball cut-scenes letting you make a pre-planned or suggested sub. We only played friendlies, meaning we had an infinite bench. The decision-making skills of FIFA 18 weren't really on show as the tiring players got suggested for a straight swap 50-60 minutes into every game. It may be a useful feature in the final game, especially in online modes.
Tantalising Cross or Skyward Mis-kick?
Over the course of three hours, we saw plenty of 'new' in FIFA 18 but it sometimes felt like more of an upgrade. I loved the immersive crowd and gasped as players played with more fluidity and adaptability. However, our preview didn't show off all of EA's keynote speech bullet points as well as they could have. Passes still sometimes went nowhere near where I aimed, crossing still seems predestined and I just didn't notice the frictional grass.
The Nintendo Switch's FIFA game won't use the Frostbite engine or include Journey mode