UPDATE 23/06/2017 20:38
PlayersXpo plans to succeed where the likes of GamerCon have failed by limiting access to the venue for a maximum of four hours. There are a lot if different activities advertised and unless you pay for multiple tickets there's a slim chance you will get to check most of it out.
I have reached out to the organisers for a comment on this and I will update this article if I hear back.
Original Entry:
Ireland is getting another gaming convention in the form of 'PlayersXpo'. Coming to Convention Centre Dublin this October Bank Holiday weekend, PlayersXpo has been "designed for gamers by gamers" according to PR and we will have more details to test that mantra soon enough. However, organisers INM have assured us they have placed the emphasis on networking and sociability within gaming.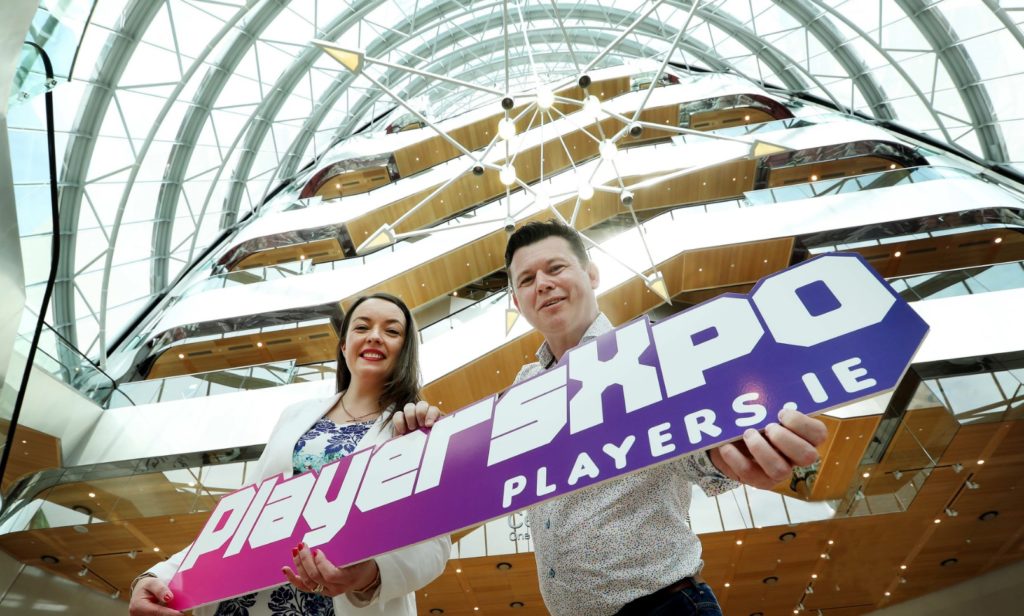 GameStop are involved, as seems customary but only indirectly this time. Co-founder of GS, Mick Finucane started the retail giant out the back of a bookshop when euros were punts and video games were books [citation needed]. So the man knows a thing or two about what gamers want.
PlayersXpo is light on details as yet but the big three have signed up – Sony, Microsoft and Nintendo. But we are also promised cult classic competitions, YouTuber Q&As and a shot at some gaming stars.
Protecting the li'l n00blets
Parents can get informed at online safety talks and workshops. Elite gamers start young and it's important that Ma and Da aren't freaked out at the thought of little Seán or Sorcha screaming at strangers on teh interweb.
No, I Don't Want No Queues
One thing gamers don't want is queues. At GamerCon, lines reached around the Convention Centre, re-access was denied and waiting times were in the hours. 20,000 visitors are expected over the two days at PlayersXpo which is 4,000 less than at GC and the event is, according to PR, 'be hosted in carefully controlled sessions'.
For those of us lucky to grace GamerCon, it wasn't half-bad. It proved that big names, big crowds and big games will bring Irish gamers to one place. It also proved that we can kick up a stink when something doesn't meet our expectations…
And there is something comforting in that.
Tickets are available at www.players.ie from €25.00