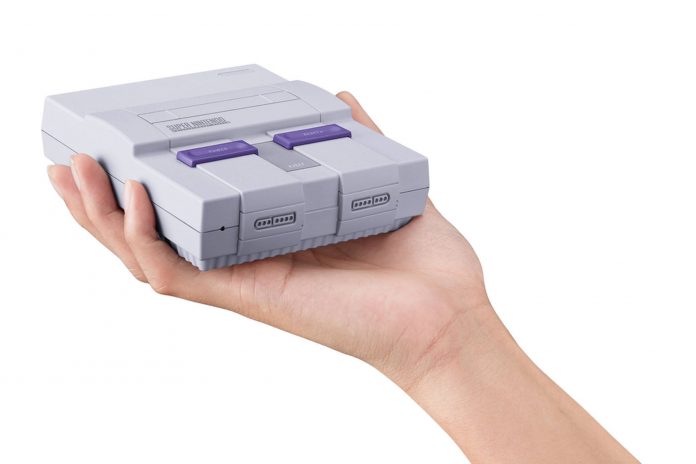 [Update] Smyths Toy Store has confirmed that the SNES Classic Mini will cost €89.99 and will be in store on the 29th of September.
Nintendo has announced that they are releasing a SNES Classic Mini Edition and confirmed the 29th of September as the release date.
Earlier this year, there were rumours that Nintendo was going to release a mini edition of the SNES mini.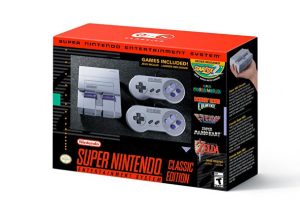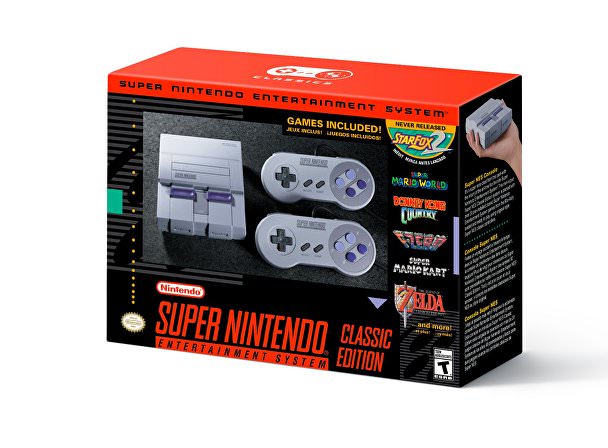 Like their other mini editions of past consoles, it will retail for under $80. It will more than likely retail for €69.99 in the EU.
The SNES Classic edition comes with 21 games pre-installed on the system including Star Fox 2, which hasn't been released before.
The full list of games is as follows:
Contra III: The Alien Wars™
Donkey Kong Country™
EarthBound™
Final Fantasy III
F-ZERO™
Kirby™ Super Star
Kirby's Dream Course™
The Legend of Zelda™: A Link to the Past™
Mega Man® X
Secret of Mana
Star Fox™
Star Fox™ 2
Street Fighter® II Turbo: Hyper Fighting
Super Castlevania IV™
Super Ghouls 'n Ghosts®
Super Mario Kart™
Super Mario RPG: Legend of the Seven Stars™
Super Mario World™
Super Metroid™
Super Punch-Out!! ™
Yoshi's Island™
https://elitegamer.ie/nintendo-discontinue-nes-classic-mini-edition/