Microsoft has announced an additional 5 games being made available for their Xbox Backwards Compatibility program.
The most eye-catching of those 5 is definitely Assassins Creed: Brotherhood. AC Brotherhood is the second chapter in the Ezio trilogy and takes place after the events of Assassins Creed II.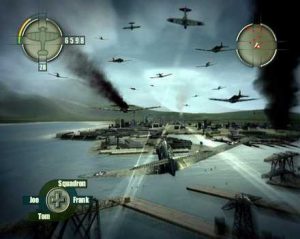 Blazing Angels: Squadrons of WWII is also being added to the roster. It's a 3D flying game where you fight in some of the most famous battles of WWII
(obviously).
The other 3 games are Radiant SilverGun, Cyber Troopers Virtual on OT, and the Capcom classic Wolf of the Battlefield: Commando 3.
Radiant SilverGun is making its way to Xbox One having been re-released as an HD version on the 360 a few years back.
All of these games are now available to play on the Xbox One/S.
Just this past E3, Microsoft announced that they were bringing your favourite titles from the original Xbox to the current generation of consoles. However, all may not be as it seems as you can find out in the article below.
https://elitegamer.ie/fraction-original-xbox-games-will-make-xbox-one/