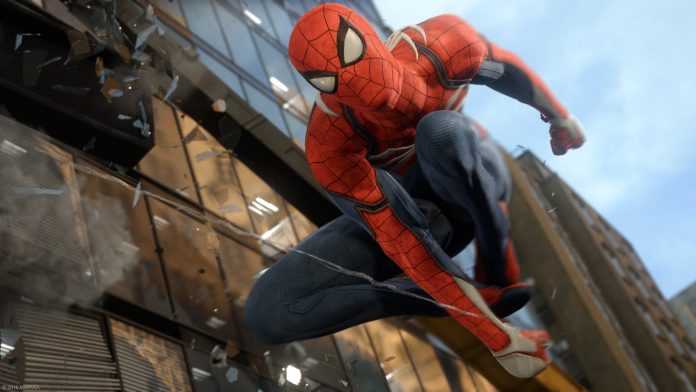 Marvels Spiderman on PS4 is one of the most anticipated games of recent years. Sony has released a behind the scenes video showing how the team at Insomniac Games are building a blockbuster Spiderman game. We even get to see tidbits of new gameplay.
So what do we learn from this behind the scenes look? well, this version of Spiderman is a hell of a lot more experienced than previous iterations. He's 23 years old which means he's been spiderman for over 8 years. The devs describe him as " an athlete in his prime". But with that experience comes more danger. Enemies are beginning to learn how Spiderman works so it'll be important that you keep mixing things up. As you saw in the E3 demo enemies will present all kinds of different challenges.
It seems that Insomniac will be focusing on making the worlds of Peter Parker and Spiderman collide. The perfect example of this is Spiderman's nemesis, Mr Negative. Peter knows Mr Negative's positive side, Martin Li, who runs homeless shelters around the city with Peters Aunt May.
Insomniac has also confirmed that Spiderman will be an open-world game. That's hardly surprising given that so many people will just want to swing around New York City without necessarily playing a mission.
One of gamers main gripes regarding the E3 gameplay was the speed of the web slinging. It seemed to be quite slow and lacked the fluidity of previous Spiderman games, especially Spiderman 2 which most people agree had the most responsive web slinging.  Speaking at the D23 expo, Insomniac Games Creative Director Bryan Intihar said:
"As Peter [Parker] says in the video, we got this. Yes, nailing the web swinging is crucial. It's a requirement. Even since E3 2017 which was a month ago, we've already improved our web swinging and it's easier to gain speed now.

Yes, we've heard all the feedback online – we listen to you guys, a lot! And we're constantly looking to improve the game. We want to continue to have that sense of flow, fluidity, no obstacles too big for him to overcome."
Intihar went on to say that combat has also been improved since the E3 demo with more gadgets being added to the game.
"For traversal but also in the combat, which is evolving every single day. You saw the gadget, the tripwire, right? Well, he can stick it on objects but he can also stick it on enemies and if they are close enough, they'll just slam into each other. So we want to have a lot of gadgets that will allow him to have fun during combat as well."
Spiderman has yet to be given a release date however it currently is slated to release sometime in 2018.
https://elitegamer.ie/spider-man-ps4-setting-several-times-larger-sunset-overdrives/