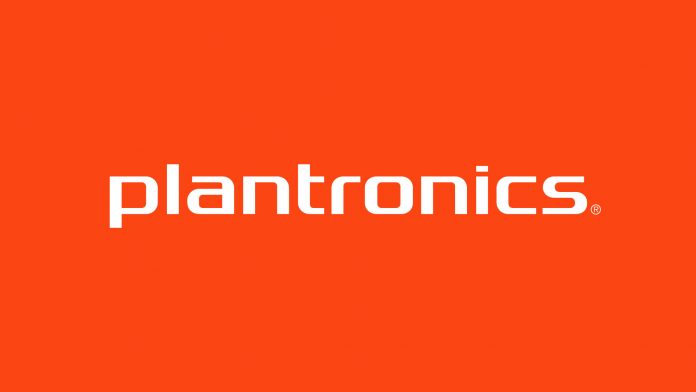 I had the pleasure of meeting Gregory Morquin, the Gaming Segment Manager of Plantronics, at Gamescom this year. There are a lot of new products for the PS4, Xbox One and PC along with a few more exciting updates.
So first off, Plantronics entered into an exclusive Partnership with Dolby Atmos. Dolby Atmos is a new technology for how you hear audio. Instead of getting 7.1 surround sound, you get immersive sound. 7.1 audio is horizontal but with Dolby Atmos, you can also hear vertical sound.
This is a huge breakthrough for gaming as it means that anyone with a Dolby Atmos compatible headset will be able to not only hear someone's footsteps from a distance but also tell if they are above or below you ensuring you never get caught out in a game.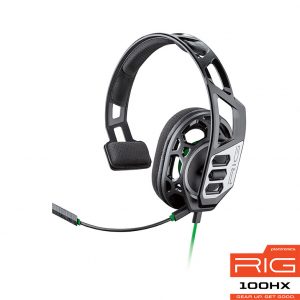 RIG 100 Series
The first headset I was shown is the RIG 100, and as you can see this goes back to the basics to provide a simple headset for those who want the ability to chat while gaming.
The headset comes with a full range 40mm driver, inline controls and an advanced exoskeleton design. The microphone can also be rotated either direction.
The headset comes in two flavours, PS4 (RIG 100HS) and Xbox One (RIG 100HX). The difference is down to the colour only so you can pick up either one and use them with your preferred platform (even PC). The RIG 100 will be available on the 20th of October and will cost €34.99.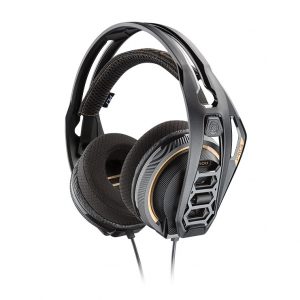 RIG 400 Series
The next headset I looked at is the RIG 400. The RIG 400 comes with low-impedance (high-sensitivity) drivers and isolating ear cushions to increase volume and improve the signal-to-noise ratio. The microphone can also be detached when not in use (single-player games, watching TV or listening to music).
The RIG 400 includes inline volume controls with max-lock to avoid unintended adjustments. The mic mute also features "pop" suppression.
The standalone PC version of the headset is available right now while the ATMOS version is out on the 20th of October. The PS4 version is also available now with a camo version coming out on the 1st of November. The Xbox lineup has three version, the standalone is available now, the ATMOS version will be out on the 20th of October and the camo version is coming out on the 1st of November.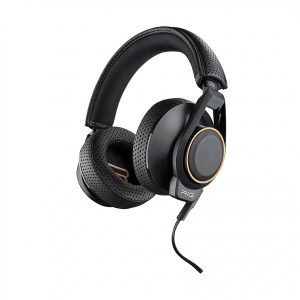 RIG 600 Series
The RIG 600 completely sheds the RIG "look" and instead opts for a style very similar to Plantronics BackBeat PRO 2. The headset comes with precision tuned 40mm drivers combined with low-frequency resonators (bass tubes) for extended bass with minimal distortion.
The perforated leatherette cushions provide breathable comfort for longer gaming sessions and a noise isolating experience for focus and improved immersion. The RIG 600LX includes a noise cancelling boom mic for gaming sessions and an in-line mic with controls for music or mobile gaming
The standard RIG 600 is available now with the ATMOS version coming out on the 20th of October.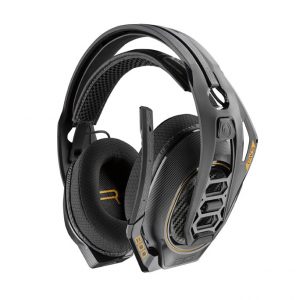 RIG 800 Series
Plantronics RIG 800 is the top tier of the gaming headset options. It is a wireless headset with a 24 Hour Battery Life. The modular design means that it can be worn comfortably for extended periods. It has a lightweight design and Gregory demonstrated that the headband is almost indestructible by twisting it into positions that would have meant the end for most headsets.
The RIG 800 includes a noise cancelling mic that flips up to mute and a game/ chat balance control.
The RIG 800HD for the PC includes Dolby ATMOS and will cost €149.99 while both the PS4 (RIG 800HS) and Xbox One ATMOS (RIG 800LX) versions will cost €169.99. All three versions will be available on the 10th of November.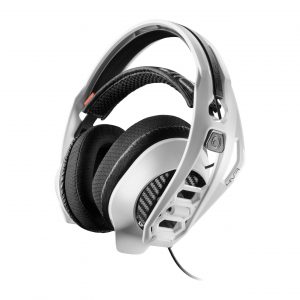 RIG 4VR
The aptly named RIG 4VR is specifically engineered with virtual reality in mind. It provides accurate sound with reinforced bass for precise 3D audio reproduction. It comes with the standard modular headband with the self-adjusting head strap to ensure it fits securely while using a VR headset and oval ear-cups are vented to allow air flow.
The RIG 4VR comes with two cables, one optimised for use with the PlayStation VR accessory and one for use with PS4 or Xbox One wireless controllers. It can also be used with any pc that accepts a 3.5mm input.
Overall, Plantronics came to Gamescom with an impressive lineup and I can't wait to get my hands on some of the new products and try them out myself. If you want to hear more about Plantronics be sure to check out my review of the BackBeat Pro 2 and the BackBeat 500 due to go live this week. What did you think of the new headsets from Plantronics, let us know in the comments!