There has been yet another adversary mode added to GTA Online, this one is part of the Smuggler's Run update.
In this adversary mode, there are two teams of up to four players that take to the skies and aim to bring each other down. One team mans the new Bombushka, the new aircraft added as part of the Smuggler's Run update and has three turrets. Whilst the other team pilots Buzzard helicopters and try to take down this Cold War bomber. The teams swap roles in the next round with the overall aim to last the longest in the bomber. Also, just so you know, you can get double experience and in-game currency playing this mode until 25 September.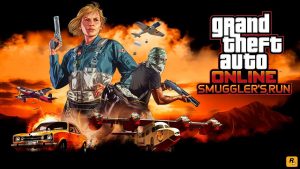 Following a small tease by Rockstar, the Smuggler's Run update was released on August 29 after a short lead-up tease. The update introduced player-owned airplane hangers to GTA Online, along with new smuggling missions and a number of new aircraft. Joining this fleet of available planes is the RM-10 Bombushka, with space for up to six players at once.
The RM-10 Bombushka can be bought from the Warstock website if you have enough cash. Trust me, you will need a lot of cash to cover the $5,918,500 price tag ($4,450,000 trade price). Want to customise your new aircraft? Hangar workshops are currently 25%. Liveries, resprays (both for cars and planes) and aircraft weapons are also 25% off this week.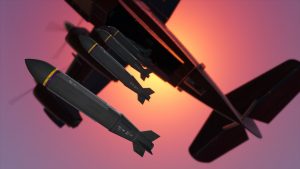 We all know it is a pain to make money in GTA Online, so there are also new premium race and time trial options, but be quick as this is for the next 6 days.
Are you going to be flying this beast around Los Santos? I know I won't be for a while as I rob every store in site in an attempt to earn the money I need to pay for the Bombushka.