Even though it was released over 2 years ago, the team at Figma is set to release new limited edition Bloodborne Hunter figure.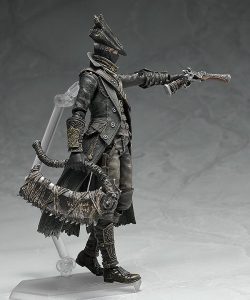 You are now able to pre-order Figma's Bloodborne hunter figure which is currently set to release in May 2018. Figma has designed some of the most well-known characters in video games like Solid Snake from Metal Gear Solid and Pyramid Head from Silent Hill. Figma figures are also some of the most versatile out there while they include a tonne of accessories and replacement parts.
This latest figure of the male hunter shows him carrying a blunderbuss gun along with a saw blade which was shown off when the game was first revealed as well as appearing the final cover. The saw cleaver can be transformed into the extended mode as well.
The Hunter figure will be approximately 150mm or just under 6 inches in height and is painted in ABS&PVC with a stand included. Each figure will be painted by hand so it may not be the exact same as it appears in the product photos.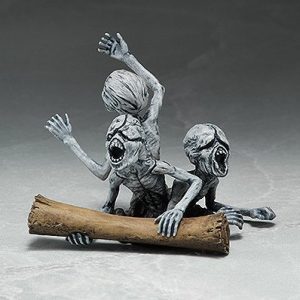 You can pre-order from today until the 17th of October and remember when they're gone, they're gone for good. The standard edition currently costs £52.88/€59.66/$69.99 not including delivery, while the exclusive edition costs  £86.88/€98.02/$114.99 not including delivery. The only difference between the two is that the exclusive edition contains a messengers figurine.
Both Figures are being sold by Play-Asia. Click here for the Standard edition and here for the exclusive.