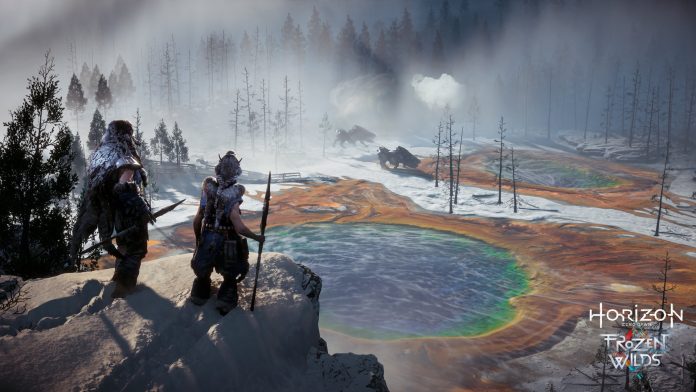 Sony has released a new trailer for the DLC expansion of the hit PS4 exclusive, Horizon Zero Dawn, called The Frozen Wilds.
Called Frozen Wilds, the DLC takes you to an area of the game called "the cut" and as you can guess by the title of the DLC, it's a frozen wasteland which is a nice change from the base games lush green environment.
"It is a place where none but the most skilled hunters dare venture, and those that do must survive against dangerous new machines and freezing temperatures." developer Guerilla Games told the PlayStation Blog.
Horizon Zero Dawn: The Frozen Wilds will be available on the 7th of November from the PlayStation Store, but if you pre-order now you'll receive an exclusive PS4 avatar