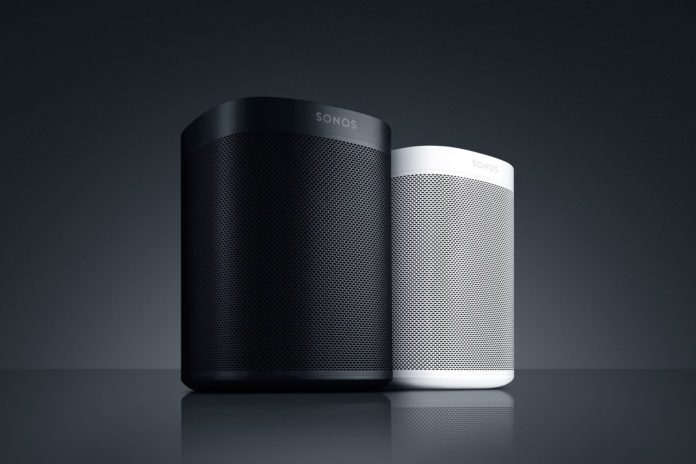 Sonos today introduced the smart Sonos One speaker with voice control and announced that users can get started with Amazon Alexa. The company will also support AirPlay 2 soon followed by Google Assistant in 2018
During an event in the US, Sonos announced The Sonos One. This is the first speaker of the company with built-in voice control and a smart speaker. Simply put, this means that the speaker has a built-in microphone (six microphones even), so you no longer need a smartphone or Amazon Echo for voice control. The audio output is adjusted, started or stopped via voice command.
According to Sonos, the One is the only smart speaker you will ever need. Especially because you can seamlessly switch between Spotify playlists, radio stations, your own music and much more with this speaker and its integrated voice control. You don't even need to switch between apps yourself, Sonos does everything for you. The company is also open to other speech assistants as indicated above. For example, the Google Assistant should be available on the Sonos One early next year. Different users can, therefore, use different voice assistants.
You can also use other linked products thanks to the integration of voice assistants. You can turn the lights on or off or close the curtains by means of speech. In addition, Alexa can help you with the weather report, setting an alarm, listening to the news and traffic information, and even requesting the latest sports results.
For those who are wary of their privacy, there is an option to completely disable the voice operation (the microphones). According to the company, the sound quality of the One is just as good as previously launched speakers, with a 360-degree audio reproduction. This model can also be linked to a second model for stereo playback, and of course seamless integration with other Sonos products like the PlayBar.
The Sonos One will be available from 24 October for €299 and can be pre-ordered now from the company's website.