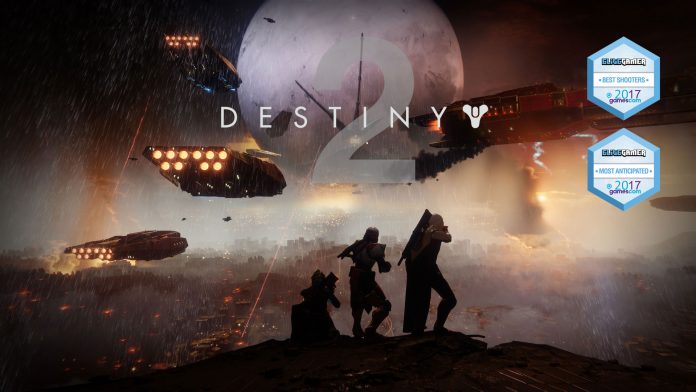 The Destiny 2 PC release date is set for tomorrow (or two days time for you Aussies) and we at Elite Gamer are eager with anticipation! Well, I am, everybody else is just waiting for the release so I'll shut up about destiny for longer than five minutes at a time. I have so far abstained from buying Destiny 2 on Xbox One in favour of the PC version. I did this for a few reasons but ultimately I will enjoy it more with a keyboard and mouse.
If you have preordered Destiny 2 then you're in for a treat tomorrow. Not only did all of us who went to Gamescom love both Destiny 2 demo's but we also gave it our "Most Anticipated" and "Best Shooter" awards while we were at it. I even managed to get a smile out of Thomas after he played the campaign demo on PC, which is an achievement in itself as he is a sworn console gamer.
As mentioned already, Destiny 2 officially releases worldwide on October 24th for the US and Europe and October 25th for Asia and Australia. The full unlock times are provided below.
Unlock Times Worldwide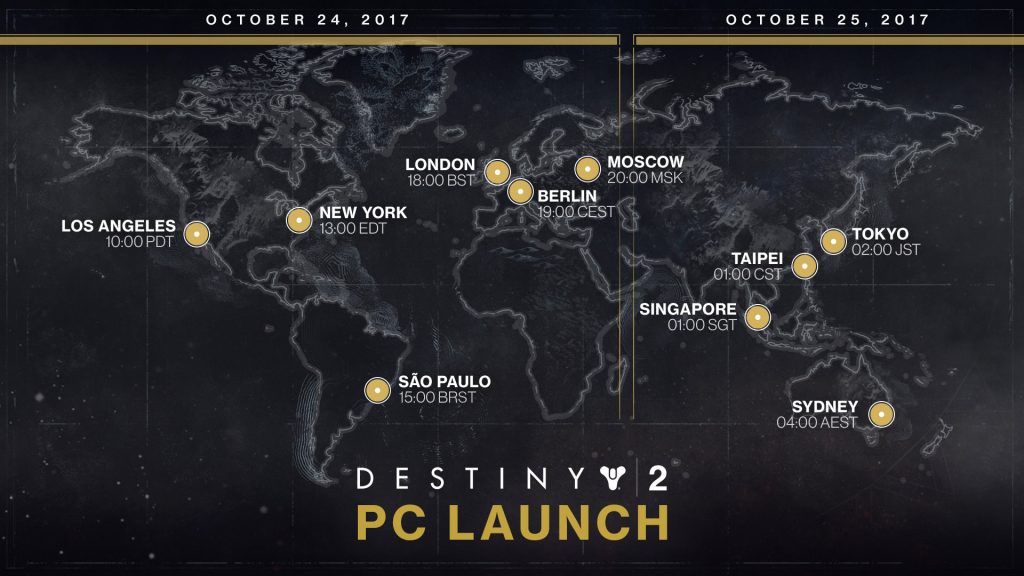 The PC specs are quite forgiving. Any good laptop or low-end PC Desktop should be able to run the game without much issue. The game has an uncappde frame-rate and is thus limited by your hardware.
System Requirements
MINIMUM
RECOMMENDED
CPU: Intel
Intel Core i3-3250 3.5 GHz or
Intel Pentium G4560 3.5 GHz
Intel Core i5-2400 3.4 GHz or
i5 7400 3.5 GHz
CPU: AMD
AMD FX-4350 4.2 GHz
AMD Ryzen R5 1600X 3.6 GHz
GPU: NVidia
Nvidia GeForce GTX 660 2GB or
GTX 1050 2GB
Nvidia GeForce GTX 970 4GB or
GTX 1060 6GB
GPU: AMD
AMD Radeon HD 7850 2GB
AMD R9 390 8GB
RAM:
6GB
8GB
Operating System:
Windows 7 64-bit or Windows 8.1 64-bit or Windows 10 64-bit (Recommended)
Hard Drive Space:
68GB available hard drive space
That's all I have for you right now. I will, of course, be providing a full review of as an "Elite" (sorry) Titan so stay tuned. Have you prordered the game? What do you think of the bonuses? Tell me below and see you in-game!