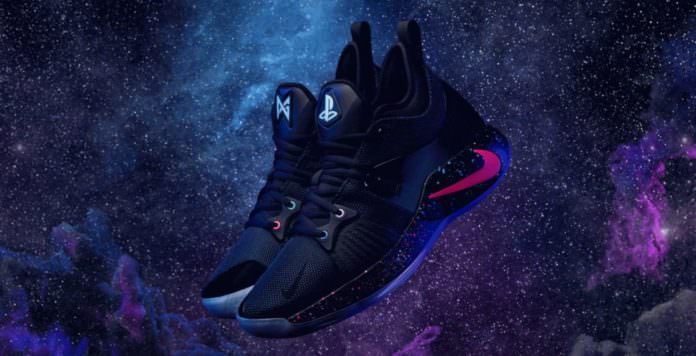 PlayStation and Nike have teamed up to launch a brand new runner/sneaker if you're one of our American visitors. The new shoe is called the Nike PG-2 PlayStation Colorway. It's a super catchy name as you can see.
This new venture has only happened because of collaboration between Sony and Oklahoma City Thunder player, Paul George.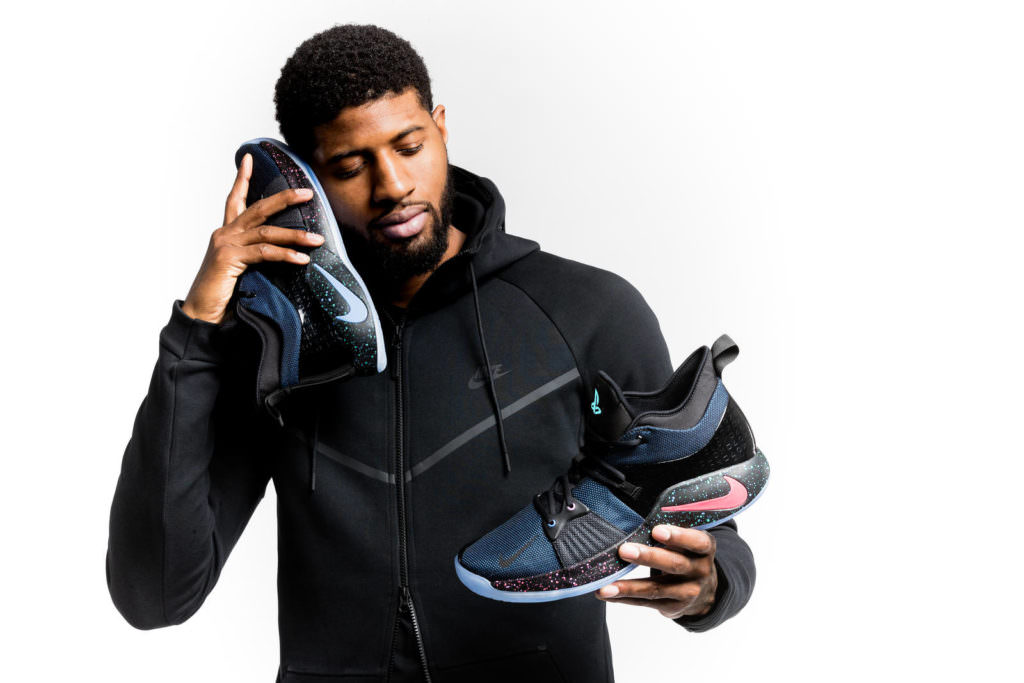 He will wear these new shoes during the NBA season so it's not just a gimmick for the NBA star. The fact that he's willing to wear these runners during a regular season match shows that he has confidence in the PlayStation and whoever created the sneaker.
Both the PlayStation and PG logos on the tongue are battery powered and so light up. There's a button to turn the light off if you so choose. There'll also be a slight vibration when you turn on/off the lights which they say is similar to the vibration in the Dualshock 4. Because that's what a shoe needs….vibration.
In an interview with Engadget, Nike said that you can expect around 150 hours of battery life.
"We worked directly with the PlayStation team on every aspect of this shoe," designer Tony Hardman says.
"One thing that they provided, which was really cool, was the starry graphic from the dynamic theme that will be available for your PlayStation 4 with a code from the shoe. It's a beautiful graphic, so we made it the sock liner."
The PG-2 Colorway will launch on the 10th of February for $110 and it will be a limited edition run so you better get in there quick.