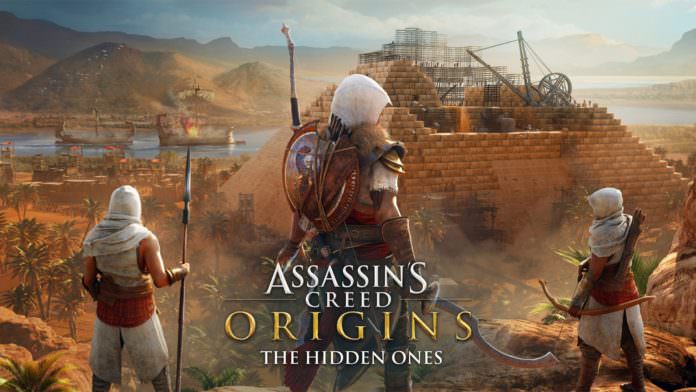 For the many who enjoyed Ubisoft's latest efforts at reviving the ailing series, The Hidden Ones launch is something to be celebrated. With a convincing rendition of Ancient Egypt and a number of half-decent characters to revisit or flesh out, this games dimwit was hoping for something in the line of the fat, veiny DLCs of yore and it looks like I will be satisfied. Trailer here, more words to ignore below the video…
A few details…
In The Hidden Ones, Bayek travels to the Sinai peninsula to add a dash of assassination to a war raging between the Romans and a non-specific local faction. Set four years after the events of AC:O, this DLC seems to add a little more to the origin story (pun intended) of the Hidden Ones. The ragtag bunch of sneaky-breeky throat-slitters who would eventually go on to murder countless targets under their merchandise-friendlier 'Assassin Brotherhood' moniker.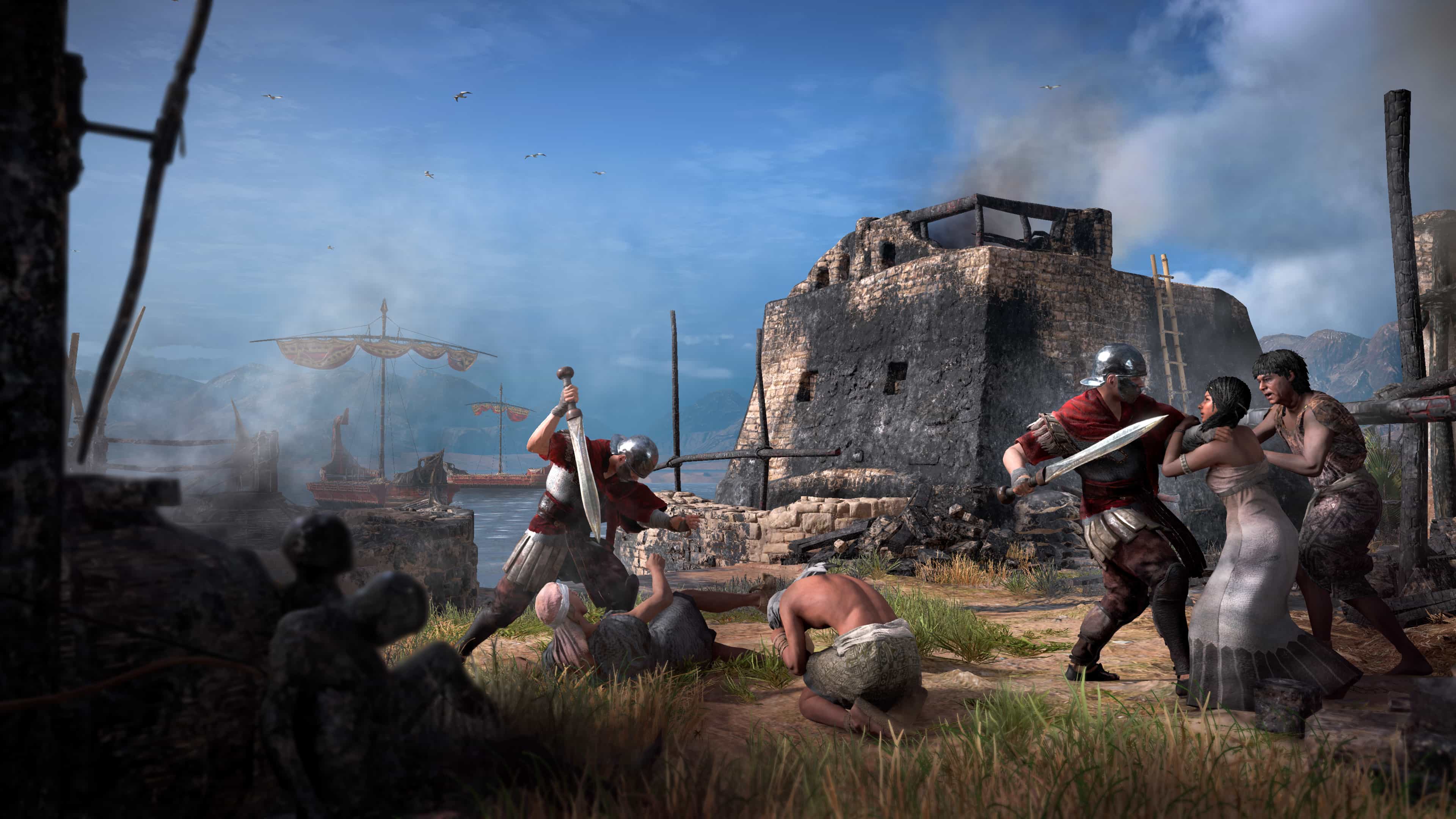 Ubisoft laid out the roadmap for this round of DLC before Origins' launch with The Curse of the Pharoahs coming on 6th March 2018. As happens occasionally with  RPG DLC; the level cap will be raised through both The Hidden Ones (to 45) and The Curse of the Pharaohs (to 55). The Hidden Ones also adds four 'Legendary' weapons, a selection of non-Legendaries, some attire and two mounts. 'Several hours' of main quest has been promised along with a host of side-quests and events.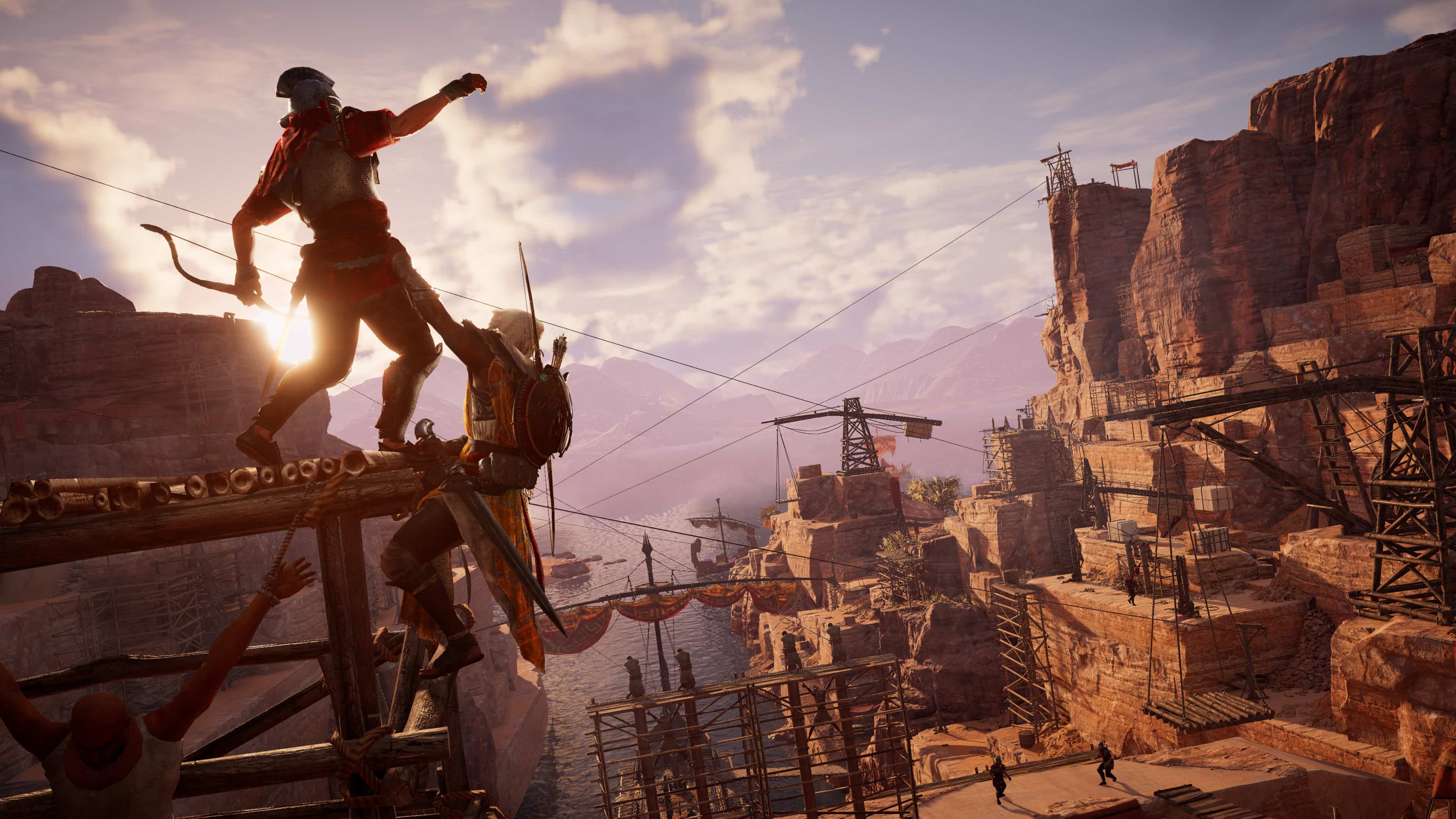 The Hidden Ones is available from 23rd January 2018 for €/$9.99 or as part of the Assassin's Creed: Origins Season Pass which also includes The Curse of the Pharaohs. All Origins players will be receiving some free DLC in the form of the Discovery Tour, combat-free stroll around the landmarks of Origins' Egypt complete with a guided tour of various locations.