I think of Honor like the Barcelona B team. Honor may not have the star power and tickets to their games may be cheaper. But you are getting a quality product and you may just see the next big thing. Huawei are clearly rolling out some future features in their Honor View 10, hoping to iron out some gremlins before unveiling in their main line.
Making its debút are a groundbreaking chipset and AI companion functionality. The powerful 10nm-process Kirin 970 SoC has the first 12 core GPU on the market. It also uses a Neural-Network Processing Unit and a cloud-based AI system to harness the extra personal functionality.
There is little compromise in its ridiculous power, excellent screen and attractive, quality design
A Conservative Refresh
While the visual design is different to previous Honor/Huawei models on close inspection, Honor View 10 is still a conservative design that will be mistaken for any number of smartphones. In particular, the fingerprint sensor screams 'Samsung' and the floating 2.5D screen and rounded corners shout 'Apple'.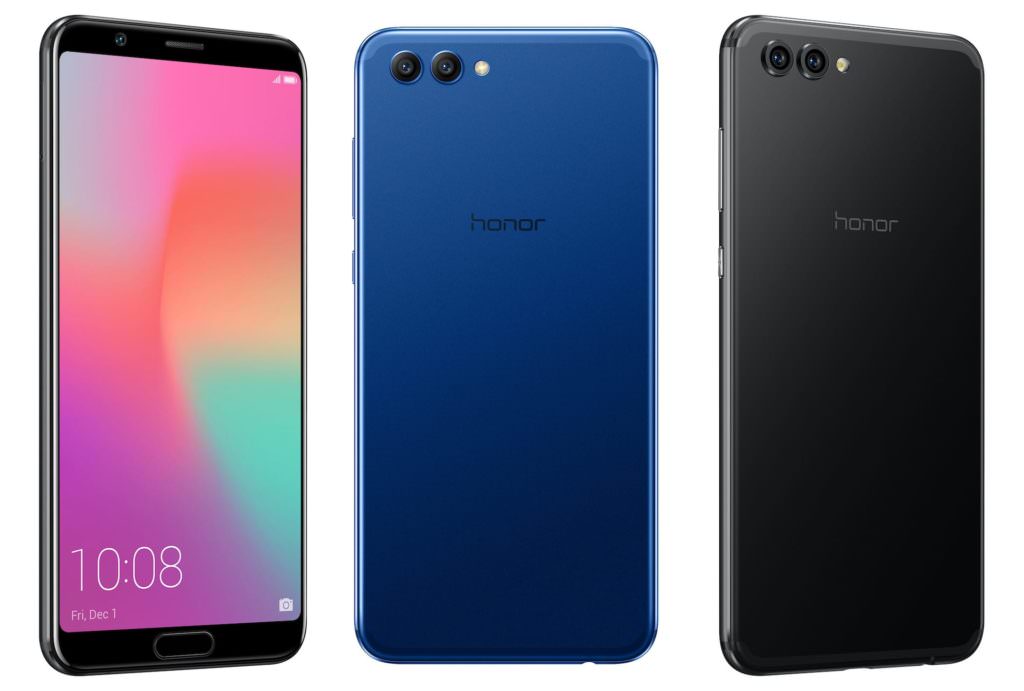 The blue colour of our review model suits the look to a tee. It's not high-fashion nor is it groundbreaking but the Honor View 10 is an attractive handset. Combine this with a solid feel, 7mm thick chassis and excellent build quality, View 10 looks and feels premium. Aluminium might be less fashionable on flagships in 2018 but it looks the part here. The lack of significant bezel around the screen and the fine balance keep the 18:9 design as easy to hold/use as a 16:9 handset.
The chassis has only one main speaker without any effort to milk stereo from the phone's 'call' earpiece. This speaker has an abrasive sound despite some low-end presence. The mid-range is very hot; over powering the already ill-defined high-end. This mid-range heat distorts bass at higher volumes. Honor View 10 just doesn't sound anywhere near as good as it looks without headphones on.
Honor View 10's extra FLOPage and Android-first dedicated AI chip are the conduits for an all-round AI system that takes a little time to prove itself useful
Upfront
Another first impression that the Honor View 10 nails is its display. The aforementioned lack of bezel and 2.5D screen help the already capable panel 'pop'. The 6″ 2160×1080 screen is sharp and relatively colourful. The IPS LCD display has a more natural look to colours in general than the oversaturation of AMOLED and OLED panels.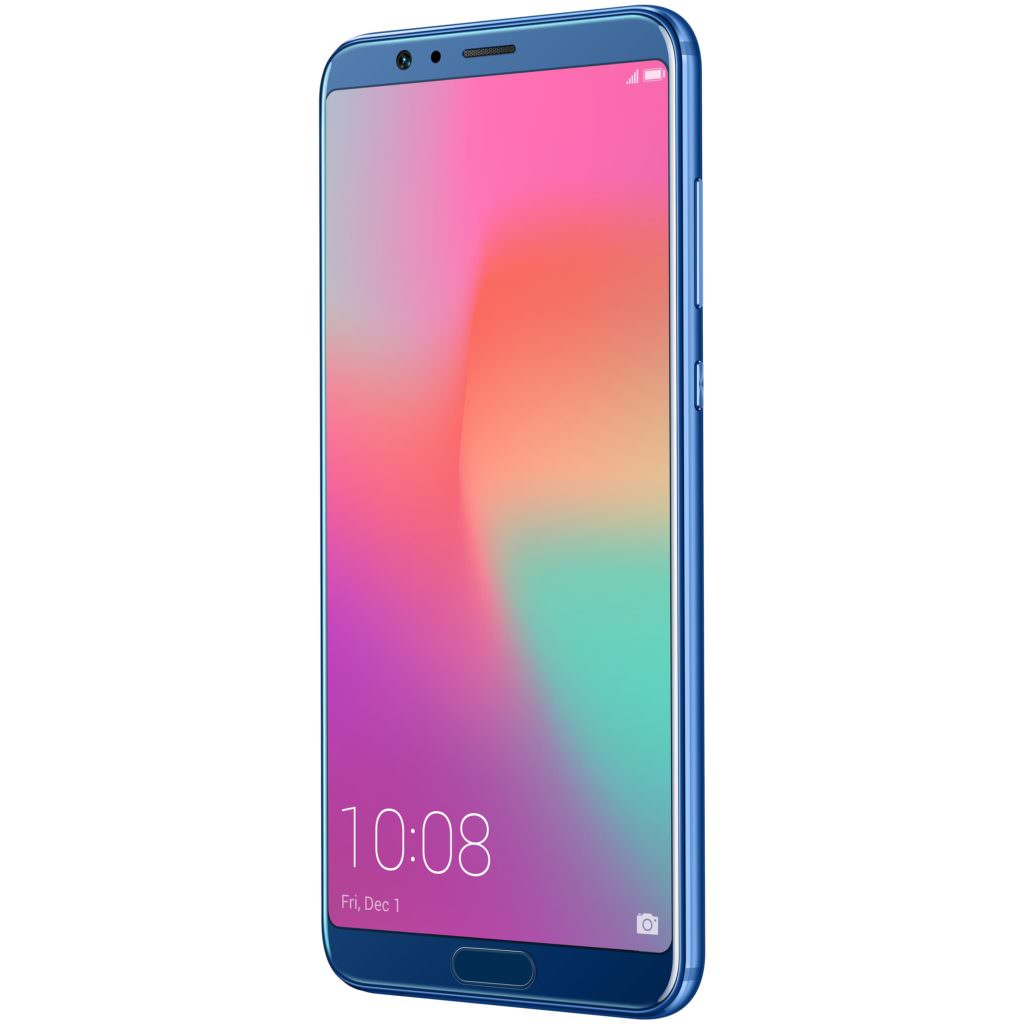 However, Honor View 10 has a 'vivid' mode, enabled by default, that tries some oversaturation of its own. I switched vivid mode off but many won't be notice or care that reds and oranges (in particular) seem a little 'hot'. The default temperature is slightly cool despite the vivid mode's bright reds. This can be adjusted to taste.
The innards of the Honor View 10 are beyond competitive in its price-range and bothers phones at the highest end
Subtle but Powerful AI
Huawei are hoping to avoid their latest SoC with NNPU technology becoming a participant in a numbers game. They can talk till they are blue in the face about efficiency or raw computational power but these abstract figures lack tangible selling points for regular consumers. Instead, the Honor View 10's extra FLOPage and Android-first dedicated AI chip are the conduits for an all-round AI system that takes a little time to prove itself useful.
While it uses the cloud to help understand and update its user profile, most of the best features work perfectly well offline. The camera and battery are where the AI makes itself known first. Snapping objects, places or people will need a little tickle with settings for the first half-dozen attempts. The AI will then sense that you are attempting a similar shot from then on and ready itself. The PR material leaned heavily in the 'object'-end of recognition – taking photos of food, flowers and buildings especially. This is obviously easier to market than 'it knows you like high-contrast while in the pub' but I got more use from these type of refinements.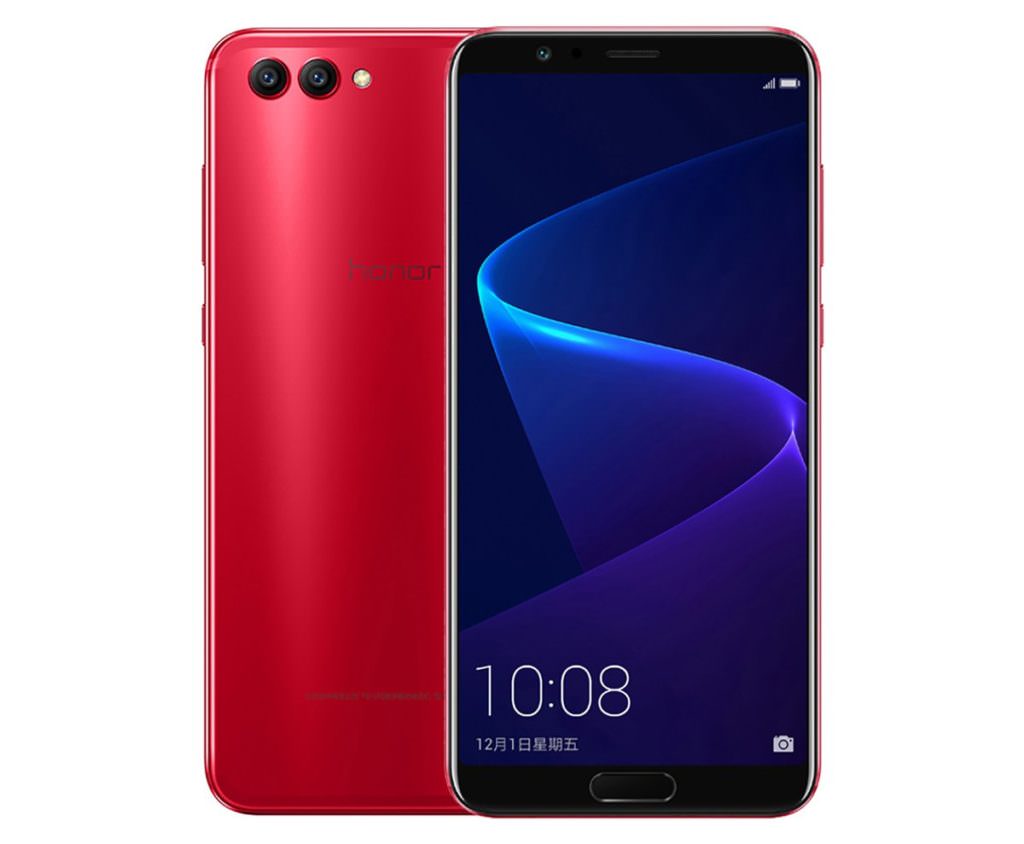 Similarly, battery life seemed to extend as I used the phone more. While a user might notice some of the smaller changes themselves, the larger changes will come with a request for approval from the AI so you won't end up cut off from email or in a low-performance mode without knowing it. The little stuff like screen timeouts, brightness and how long it charges your phone for all add up to an extra hour or so. The more invasive stuff like sync frequency and low-battery mode can milk hours extra from the device if you let the AI decide when you won't mind compromising such functionality.
A user is probably aware that almost everything the AI can do is just part of their smartphone usage. The entire point is that you no longer need to worry about this stuff – simply leave it to the AI.
2x lossless zoom is a feature that users may not frequently exploit but will be valuable when the time comes
Pocket Power
The innards of the Honor View 10 are beyond competitive in its price-range and bothers phones at the very highest end. With or without an NNPU, 6GB of RAM and the HiSilicon Kirin 970 are a highly capable set. Nothing induces lag, no amount of tabs or app will slow the hadnset down. Most games will run comfortably at high-max. settings but it won't have the framerate of powerhouses like Samsung Galaxy S9+.
The asymmetric CPU teased onto a 10-nanometer chipset is also notably efficient. Scaling its power use to your power demands excellently, the aluminium frame barely heating up under heavy load. There is a 64GB ROM/4GB RAM version on the market but the 128GB/6GB model we reviewed doesn't usually have more than 60% of RAM being used at any one time.
filter-free, native B&W capture is absolutely stunning
Megapixels Mean Nothing Anymore
Honor View 10 has a combined 49 megapixels across its three lenses. The dual-lens snapper combines a 16MP RGB and 20MP monochrome shot to supposedly crisp up colour shots as well as some other tricks. The accurate Bokeh effect and speedy focus are two of the more noticeable ones. Another is the 2x lossless zoom – a feature that users may not frequently exploit but will be valuable when the time comes.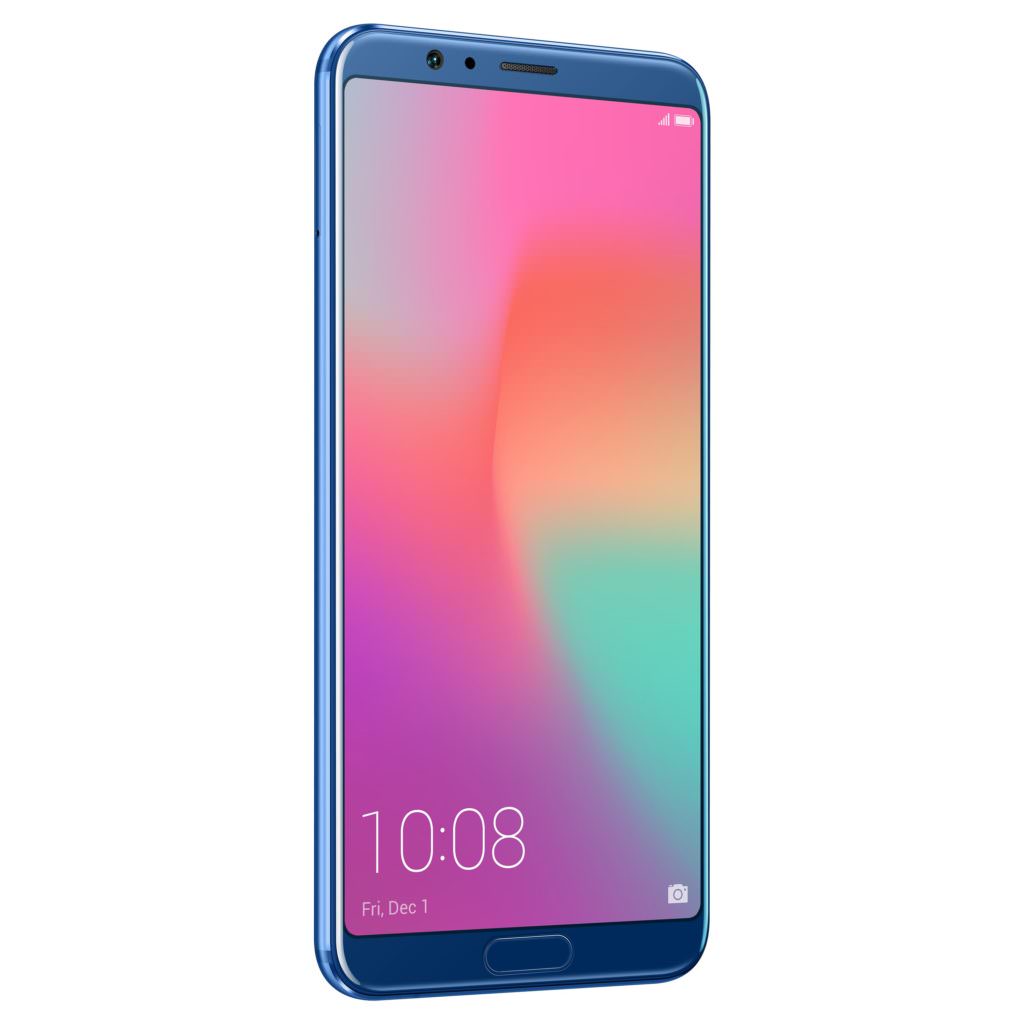 The other application is a filter-free, native B&W capture that is absolutely stunning. Of course, high-end Huawei devices with this feature all have similar levels of monochrome mastery but on a sub-premium it deserves extra praise.
However, the overall default quality of main camera capture is good but not spectacular. HDR is not 'on' by default for some reason. But even with it enabled, it won't change the 'unnatural' treatment of skin tones or subtle colour gradients in sub-optimal lighting. The AI will take mind of many factors and user preferences to give you an easy life but it won't work miracles on low-light noise.
Proper optical image stabilisation is something that the general populace miss without being able to state exactly what it is. OIS a big deal without being that well-known outside of savvy users and pocket photographers. The handset tries its best to compensate with software IS but it isn't up to task. Honor View 10's lack of OIS betrays its lower cost and gives its capture capability a true Achilles heel.
Selfie-cam is 13MP with a standard-angle lens. The portrait mode helps squeeze an extra friend in but a wide-angle snapper will do a better job. Huawei and Honor selfies tend to process faces a little as standard – giving a matte softness to skin that looks nice but artificial.
Video capture aside from the aforementioned lack of proper OIS is good. 4K/FHD captures are crisp, HDR helps video come to life in appropriate screens and sub-par low-light performance isn't as noticeable as in photo mode.
The Kirin 970 boasts 'HDR10' and '4K support' as standard but it doesn't seem to make much difference here. HDR10 is available on other handsets in this bracket and 4K video capture is capped at 30 frames per second despite the beastly chipset.
Seconding that Emotion
EMUI or Emotion tends to divide opinion. This writer has reviewed dozens of Huawei and Honor devices for his other job so is well used to Emotion by now; even going as far as to say 'I actually enjoy it'. The simplified icons, optional app drawer, Huawei's AI companion and lock screen menu are quite useful once you let go of your vanilla Android or light launcher love.
One area which will not be as divisive is the provision of bloatware. There are six Free2Play games on the device. Other less expensive handsets have the odd piece of free software chucked in to subsidise the phone but six games is extreme. Booking.com and eBay apps are also preinstalled.

Small Stuff
Honor View 10 comes with an odd screen quirk that won't bother many people in the short-term. Like the Huawei P10 and P10 Plus last year, the scratch and smudge protection was applied after production. While the cover is implemented better than the previous efforts, users will still see the edge of the film around their screen. In time, the edges of this film will get dirty, lift at the corners and need to be removed or replaced. It is worth noting that this film is display insurance against a short drop and its replaceable nature mean superficial damage can be remedied easily.
On the other end of the small stuff is a soft plastic glove for the handset. This is very easy to hold, slimline and provides rudimentary protection out of the box without occluding your precious too much. Many manufacturers provide a simple case in their flagships these days but this is probably the best one I have come across.
Specifications:
Chipset: HiSilicon Kirin 970; Octa-core CPU (4×2.4 GHz Cortex-A73 & 4×1.8 GHz Cortex-A53) and Mali-G72 MP12
Memory: 128GB Storage, 6GB RAM (Other model w/64GB ROM, 4GB RAM
Display: 5.99″ 2180 x 1080 IPS LED, post-production scratch/grease resistant coating

Rear Camera: 16 MP RGB (f/1.8) + 20 MP Monochrome sensor; phase detection AF, 2x      lossless zoom

Front Camera: 13 MP, f/2.0

Video Capture: 4K@30 fps, 1080p60

OS Version: Emotion 8.0.0 (based on Android 8.0.0 Oreo)

Connectivity: LTE (400Mbps download), USB-C, Wi-Fi a/b/g/n/ac 5GHz, A-GPS,       GLONASS, NFC, Bluetooth 4.2 AptX HD, MicroSD card slot (up to 256GB)

Battery: 3,750 mAh

Dimensions:  140 x 70 x 9.7mm

Colours Available: Black, Blue, Silver, Red
View 10 a Kill (Yes, we do Duran Duran puns)
Along with costing about as much as the top brands' second-string handsets, View 10 has a lot to draw consumers in. There is little compromise in its ridiculous power, excellent screen and attractive, quality design. The poor chassis speakers, lack of splashproofing and camera inconsistency may betray it somewhat when lined up with premium flagships but the Honor View 10 can compete at the top in many other areas.
For premium users looking to downsize without losing performance or endurance, the View 10 is worth strong consideration. Mid-range buyers tempted to spend an extra 50-100 quid on something with a high bang/buck ratio should also think of the Honor View 10.
Review model provided on loan by PR; 128GB/6GB RAM review model around €499 (£449)