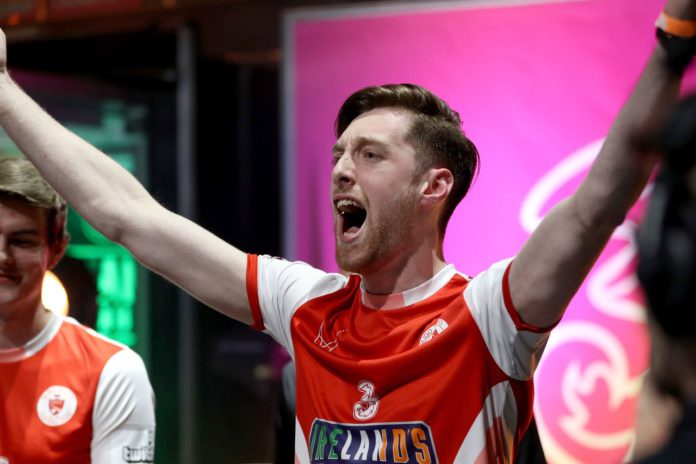 Sligo Rovers have been crowned inaugural Three Ireland's eStars Champions after beating rivals Dublin club Shamrock Rovers in the final.
However, instead of battling it out on the grass pitch, these players battled it out on the 3Arena stage in a League of Legends game. This final was the culmination of eight weeks of intense gameplay between all ten League of Ireland Premier Division clubs.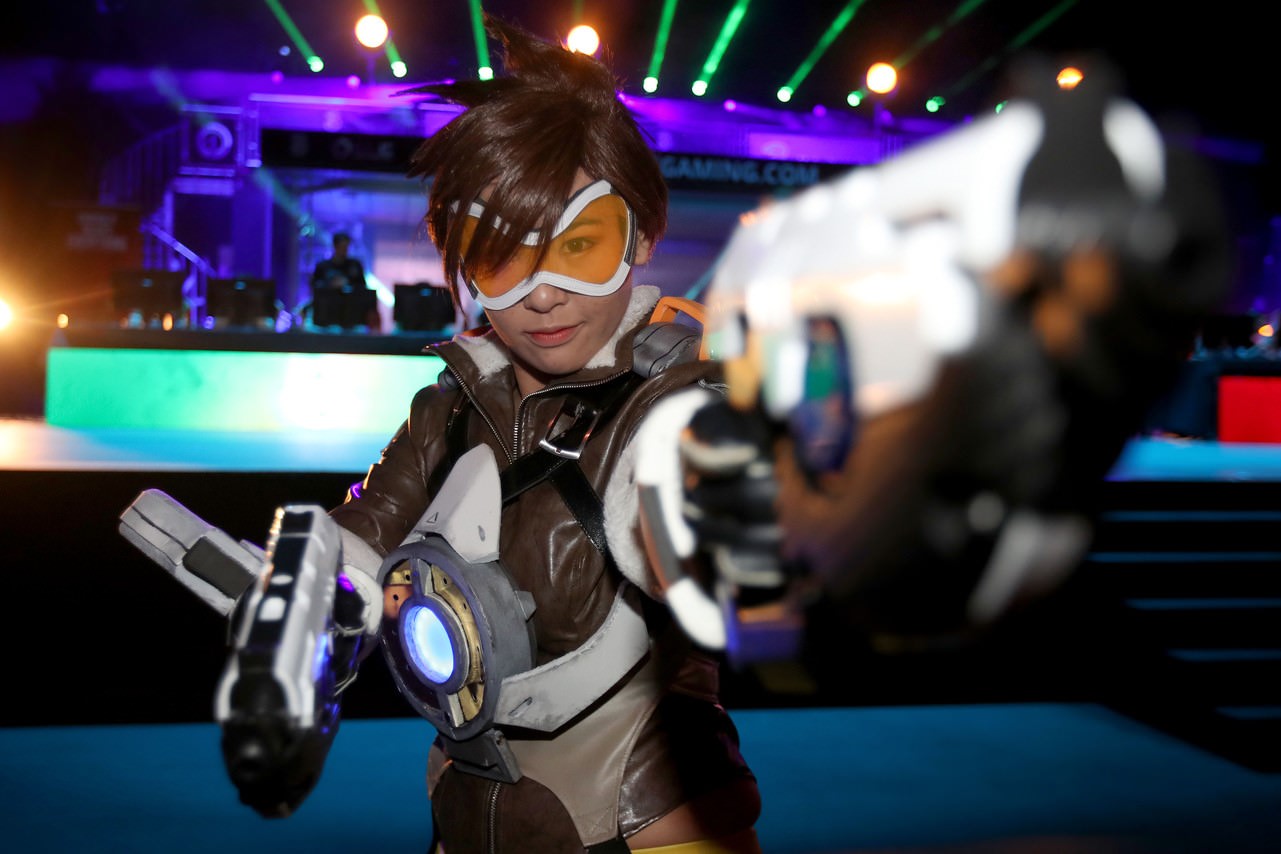 The 5-man Sligo Rovers can now look forward to spending the €20,000 prize money while also getting a trip to Las Vegas. Sligo, who was represented by Team Captain, Kevin Treanor, Darren Hopkins, Robert Cooney, Johnny Cummins and Viktor Kudrickij prevailed 2-0 in the best out of 3 final.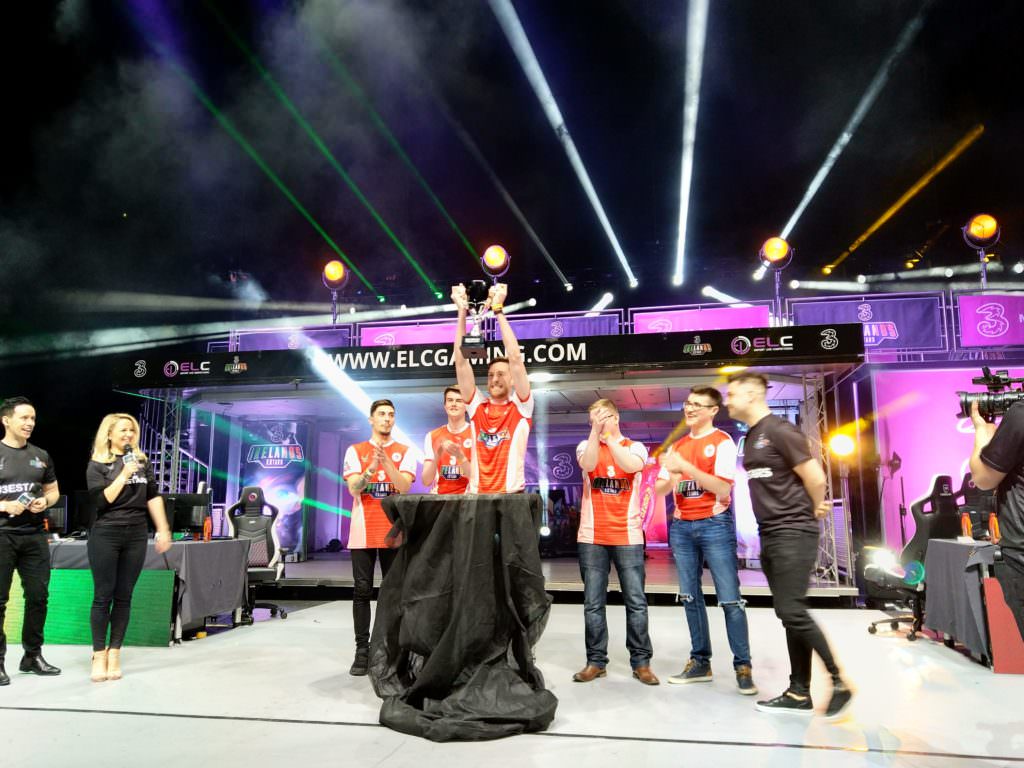 Mags Byrne of Three Ireland's eStars explained that the Finals at the 3Arena was a fitting finale to the ambitious and gripping league. "Congratulations to Sligo Rovers and their players on being crowned the champions of the first ever Three Ireland's eStars. The scale of this spectacular final and the unbelievable extravaganza that surrounded the exciting finale was a true celebration and a testament to the exponential growth of esports in Ireland. It was a fitting climax to what has been an incredible journey with the support of our fantastic tournament sponsors"
Karl Donnelly, Head of Sponsorship, Three Ireland said, "We were delighted to have been involved with Ireland's biggest esports tournament which was a truly unique experience. On behalf of Three, we would like to congratulate Sligo Rovers and we wish them well in Las Vegas. Our own team, Team Three, a team of our customers who registered through our loyalty programme 3plus, were unlucky not to make the finals but the interest that was shown was incredible. At Three we are committed to enhancing the lives of our customers by continuing to provide the latest technology innovations which, in addition to our All You Can Eat Data offering, enables our customers to make it count". 
It wasn't just eSports that was offered at the final. Some of YouTube's most influential streamers like Sjin and Turps from the Yogscast, RossBoomsocks, Rezone Games and Gross Gore were all on hand to sign autographs and chat with fans. ProdiJIG helped keep the energy up after the excitement with a demonstration of Irish-infused modern dance concoction.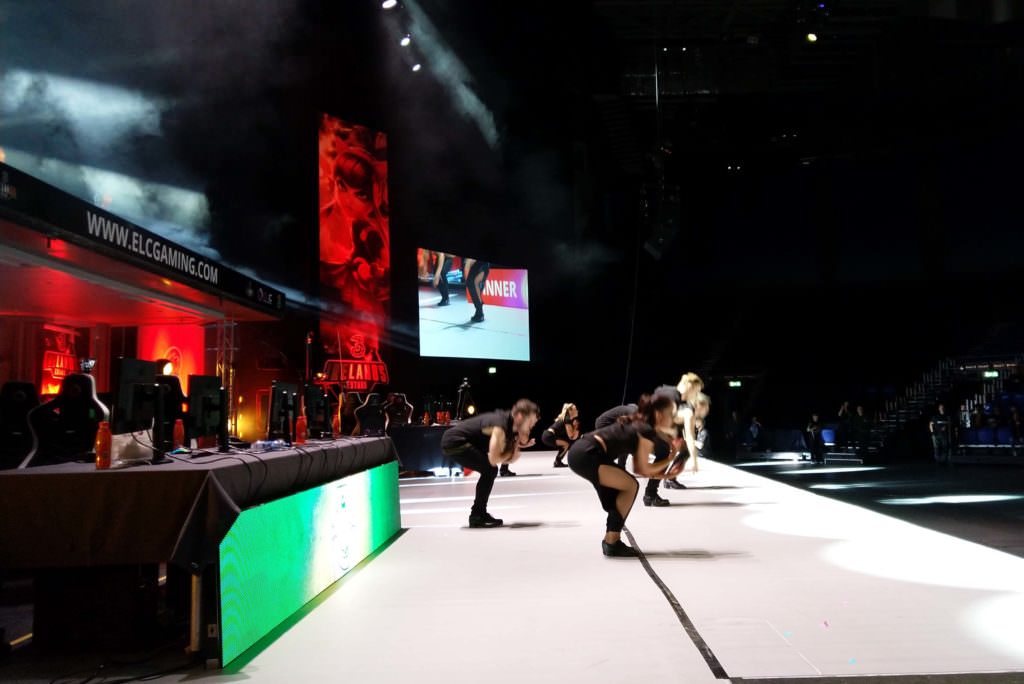 For more info on the finale, head on over to www.estars.pro.