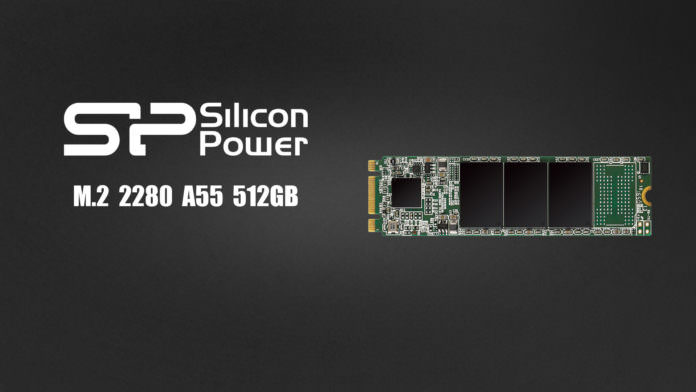 Today, we are taking a look at our first product from the folks at Silicon Power. They were kind enough to send us in one of their new A55 SSDs in a 512GB capacity. SP offers a very good selection of memory based products from SSDs to memory cards and RAM. They even offer Industrial grade solutions if your everyday products are just not quite enough for your needs. While SP may not have the biggest catalogue of products, they've always been highly regarded and we can't wait to see first hand what their products have to offer.
The 2280 A55 that we are looking at today comes in a few different capacities, ensuring that there is something for every need and budget. Backed by a 3-year warranty and a 1.5mil hour MTBF, this drive is sure to be enough for the standard user or gamer. With Read speeds of up to 560MB/s and Write speeds of up to 450MB/s this drive is sure to offer a nice boost in performance to any PC or laptop it is installed in.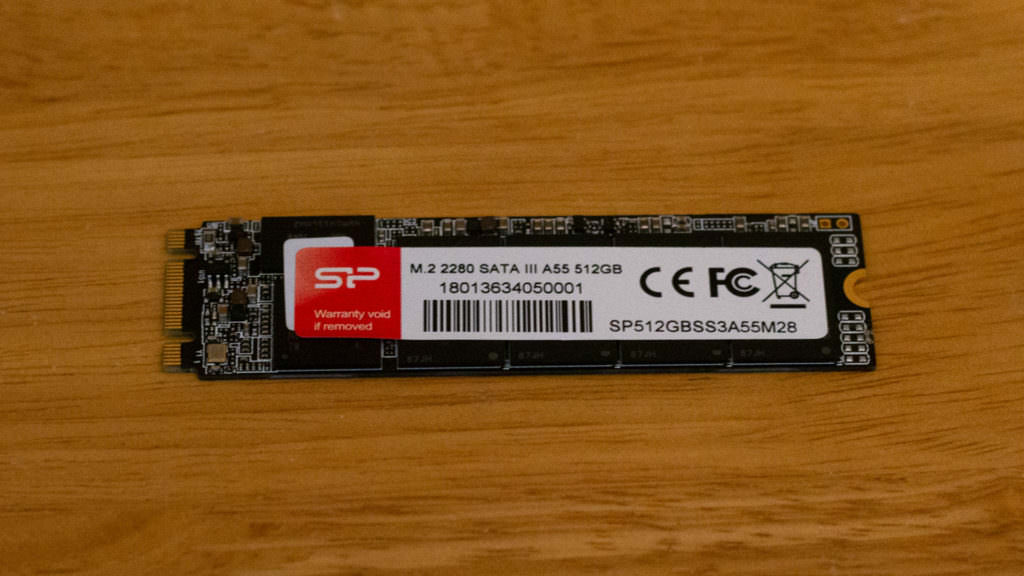 Design
Anyone familiar with M.2 drives knows how small and light they are. Typically used in netbooks and laptops, they have been more popular in PCs lately. This has a lot to do with the fact that Motherboard manufacturers such as Asrock, ASUS and Gigabyte have included slots specifically for M.2 drives.
As well as increased speed, it also means that you can keep your case cleaner and use fewer wires. This ultimately means better overall cooling which is the end goal for many PC gamers. The Fatal1ty Z270 Professional Gaming i7 from Asrock has 3 M.2 slots which are fantastic for people running multiple OSs.
Silicon Power has gone with a TLC 3D NAND flash and is utilizing SLC Cache technology to help ensure this drive offers the best performance it can. Alongside this, the A55 makes use of TRIM and Garbage Collection and is NCQ and RAID ready. It also uses the S.M.A.R.T. monitoring system. All in all, this drive has all the essentials any standard user would need to make the most of it. The slimmer profile of the casing also means it will be easier to hide out of the way in places such as the backside of a motherboard tray in your new build. It's easy to see that Silicon Power put a great deal of thought into the Ace A55 SSD.
Specifications
| Specs | |
| --- | --- |
| Capacity | 64GB, 125GB, 256GB, 512GB, 1TB |
| Dimensions | 22.0 x 80.0 x 3.5mm |
| Weight | 8g |
| Form Factor | M.2 2280-D5-B-M |
| Interface | SATA III 6Gbps |
| Performance Read(max.) | 560MB/s (ATTO) |
| Performance Write(max.) | 530MB/s (ATTO) |
| MTBF | 1,500,000 hours |
| Operating Temperature | 0°C-70°C |
| Storage Temperature | -40°C-85°C |
| Warranty | 3 years |
Performance
The A55's performance is right about on par with where we would expect it to be for this type of drive. Coming in with mid-range performance, the A55 is a solid offering for those users looking to boost their performance a bit or even for those Gamer's looking to add some more space for their library. One place the A55 did shine was the Anvil 4K IOPS testing, coming in second place for read speeds and only being beating out by a 512GB M.2 drive in this aspect. This speaks volumes to me on the quality this drive has to offer. In the rest of our testing, the A55 comes in right around the middle of the results which is just fine. When comparing the performance to the price, this is right where we would expect it to be.
Crystal Disk Mark
Crystal Disk Mark is the standard for storage benchmarking. While it is the go-to program, it does tend to show the most favourable results. The results are in no way wrong but they should be taken with a pinch of salt. A top read/write speed of 563/522 is a very good result for an SSD however.

ATTO
ATTO shows the Read and Write speeds across a number of different file sizes. The drive did well with the read speeds, having a consistent measurement across the board. The write speeds began to struggle between the 64KB and the 2MB mark however.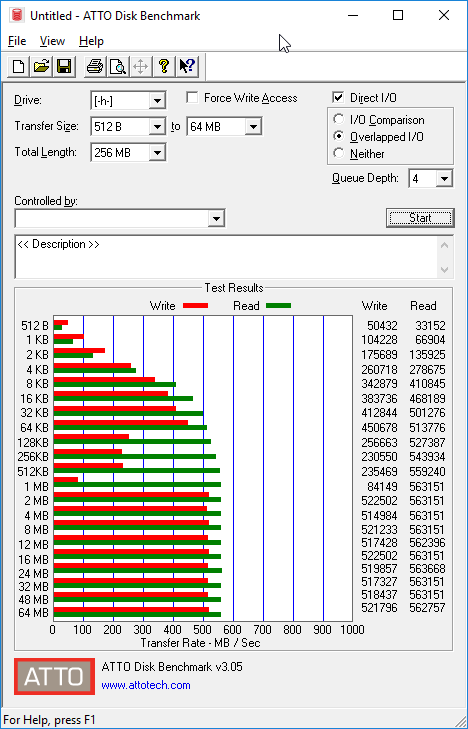 AS SSD
AS SSD is a newer tool and in my experience shows the most accurate results. The sequential read/write is 517/479 which is pretty good. I would generally like to see a write speed of 500 MB/s but this is still a very good result from a SSD in this price range.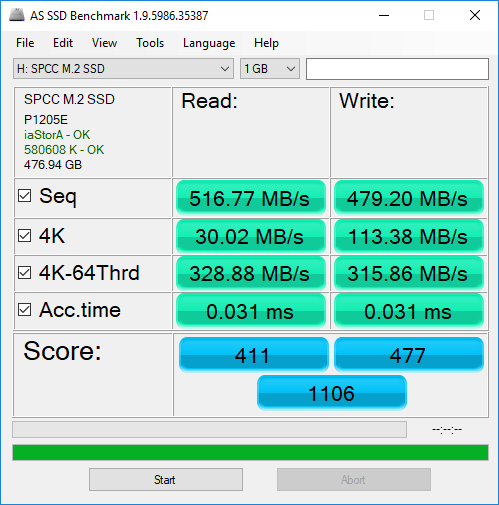 Conclusion
Coming in at around £157.73 at the time of review, the 2280 A55 512GB SSD offers good value for the money. When comparing to the current state of the market, it comes in a bit cheaper than most of the drives out there. For the money, you are definitely getting a great storage device that can give a bit of new life to an old PC or Laptop or offers a good capacity for the money for a small games library. If you are considering a new SSD for whatever reason, this 2280 A55 should definitely be within your budget and I would recommend putting in on your short list.