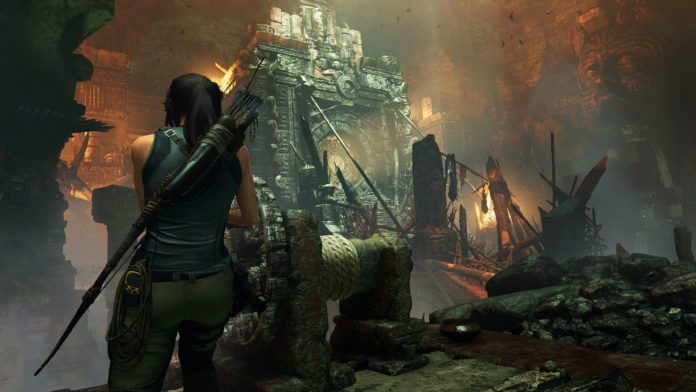 Shadow of the Tomb Raider has just been released and the developers are launching a Day-One patch for the PC version. In addition to various texture and camera problems, this fixes other errors of the action adventure game as well.
Publisher Square Enix and developer Eidos Montreal have released the first patch for the PC version of Shadow of the Tomb Raider. Shadow of the Tomb Raider released yesterday for PC and this Day-One patch now fixes some issues that developers could not fix before Gold status.
According to the patch notes, the first patch improves photo mode camera controls (including inverted control bug fixes), a helicopter getting stuck at high frame rates, resolving texture issues with some PC systems or setting combinations and the camera should no longer unexpectedly turn away from Lara Croft as soon as she hangs from a cliff (Seriously, out of all the bugs this was easily the most fustrating!).
Shadow of the Tomb Raider PC Patch # 1 Release Notes:
Steam Controller support (now in the gamepad options menu).

Xbox 360, XboxOne and PS4 controller support, no matter how Steam is configured.
We recommend leaving this option disabled unless you intend to use the Steam Controller.

Some improvements to photo camera control, including bugfixes for when axis-inversion is being used.
Fix for a helicopter getting stuck in place at high framerates.
Fix for a texture issue on some machine/setting combinations.
Improvements to stereoscopic 3D rendering.
Fix for a problem where the camera could be unexpected when Lara hangs on a ledge.
A variety of smaller fixes related to performance, performance, and stability.
The first PC patch is only 157 MB in size and Steam will automatically download the patch as soon as the client is started. Shadow of the Tomb Raider has been available for PC, Playstation 4 and Xbox One since September 14th. Further information about the game can be found in our review.