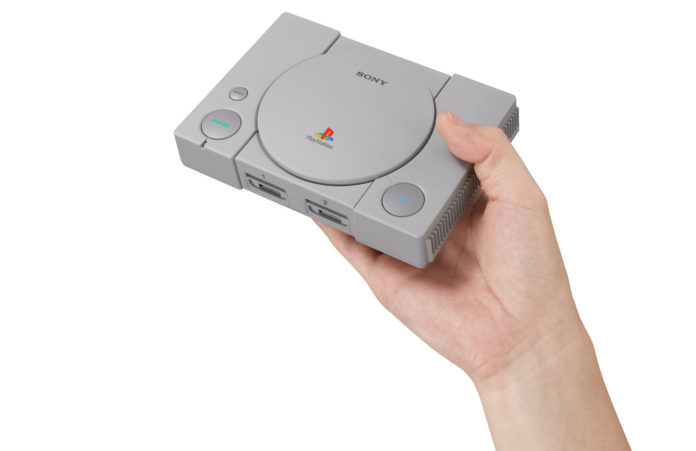 Sony Interactive Entertainment announced today that the PlayStation Classic, a miniature version of the original PlayStation game console preloaded with 20 original games, will go on sale on December 3, 2018 in Japan, North America and Europe. This mini console will be available at a recommended retail price of € 99.99 and will be very limited.
The design will be similar to the original PlayStation, including the layout of the buttons, as well as the controls and the exterior design, but in a miniature size (45% smaller on the sides and 80% in volume than the original console).
It will come preloaded with 20 iconic games that came out on PSX like Final Fantasy VII, Jumping Flash!, R4 Ridge Racer Type 4, Tekken 3 and Wild Arms. This lineup will be perfect for the most nostalgic PlayStation fans who enjoyed playing with the original PlayStation, as well as for new PlayStation players who want to experience the classic PlayStation games of the 90s.