Huawei have set high standards for themselves in the last few years. Their P20 Pro hauled handset of the year awards last year and hit a record high smartphone ISO. This writer appreciated the camera but felt that the device wasn't in the same league elsewhere. The Kirin 970 wasn't a benchbreaker and didn't milk the 4,000mAh battery as well as it could have. P20 Pro's performance was above adequate but not market-matching.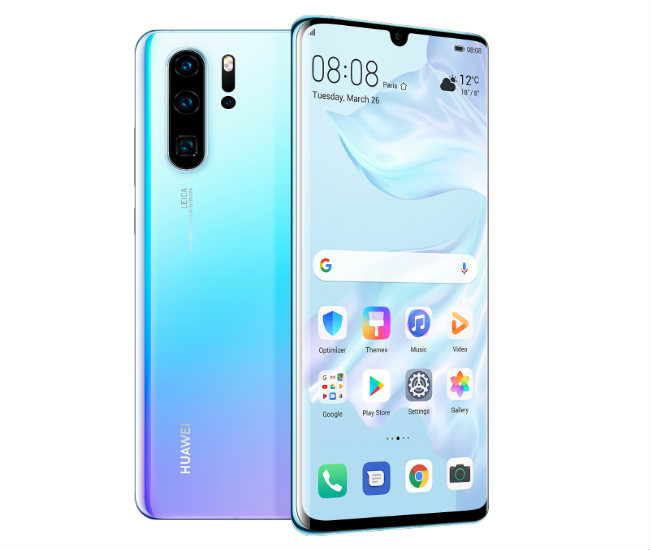 Huawei followed that up with the less-celebrated but probably superior Mate 20 Pro. For the sake of a six month wait and an extra €200, Android fans could get a 7-nano process chip that benched competitively while lasting for around two days. All coupled with an improved snapper, better display and arguably better handfeel.
Huawei Mate 20 Pro's chipset and battery make it to the latest P-Series Pro and the result is a snappy handset with a battery life that will alter your charging habits
Not Just a Camera with Smartphone Functionality (This Time)
The few criticisms leveled at P20 Pro have been mostly addressed with P30 Pro. Huawei Mate 20 Pro's chipset and battery make it to the latest P-Series Pro and the result is a snappy handset with a battery life that will alter your charging habits. P30 Pro succeeds in balancing its advanced camera trickery with something that is enjoyable to work and play on for the two days at a time it will last.
While it won't bench as well as the other premium Android released this spring, P30 Pro has enough power to handle anything. The fact that the screen resolution is lower than the Mate 20 Pro helps add a frame or two to the most demanding of 3D games but it is otherwise identical to the Mate in its faultless performance.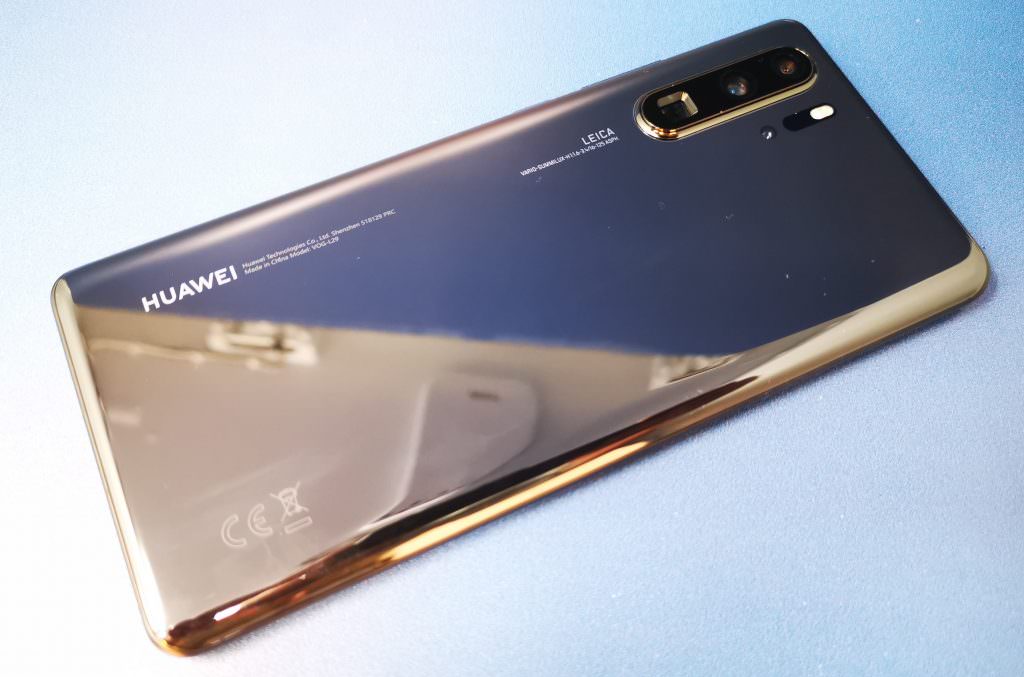 The 8GB of RAM on our review model is more than enough for 2019/20. And probably beyond unless Twitch streaming PUBG with an in-laid facecam is on the agenda. And even then, it will be the CPU and the GPU screaming at you before you start filling the RAM.
The lowest available storage in the launch line-up is 128GB – probably enough for most. But for those who use Tidal offline or prefer to download HD Netflix for their travels, 256 and 512GB models are available.
Huawei have also put expandable storage back into their P-Series albeit through the as-yet-rare 'NM' card which is placed in the second SIM slot.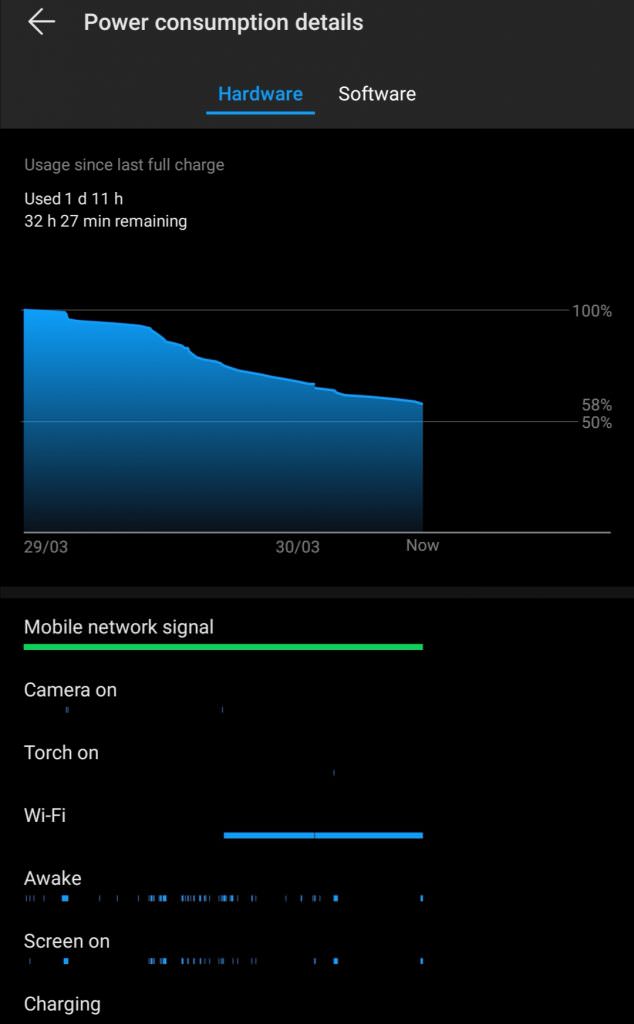 NM Cards were invented by Huawei so skipping the ubiquitous and cheap Micro SD card for the newer tech arouses the cynic in me. It is fast enough to be used as integrated storage but I don't think anyone really cares about that. And anyway, Samsung already offer 'integrated' mode with higher-grade Micro SD… Jus' sayin'.
The upgrade to the Mate 20 Pro chipset and battery is evident when using P30 Pro for a few days. The device has impressive stamina that grows as a user teaches the AI which apps are best put to sleep. The lower screen-res should help bleed a little more time between charges than the famous Mate 20 Pro for most users.
The addition of wireless charging and reverse wireless charging are nice upgrades from the previous line.
We were hoping for the return of the 3.5mm headphone jack but Huawei remain resolute in rejecting the retro recess.
Full-Frontal Beauty
Almost the entire front of Huawei P30 Pro is screen. The notch does undermine the screen-to-body ratio – but it's tiny. The cut-out houses only the selfie cam. The earpiece is inside the screen – a wonderful solution that the phone is happy to brag about when making or taking a call. The fingerprint reader also migrates to the screen from its front-eating place below the screen on P20 Pro.

Some may find an orange or pearlescent blue phone a bit much but that's why black exists
One useful feature has been sacrificed at the altar of screen-size – the notification light is something a busy battery scrooge like myself will miss.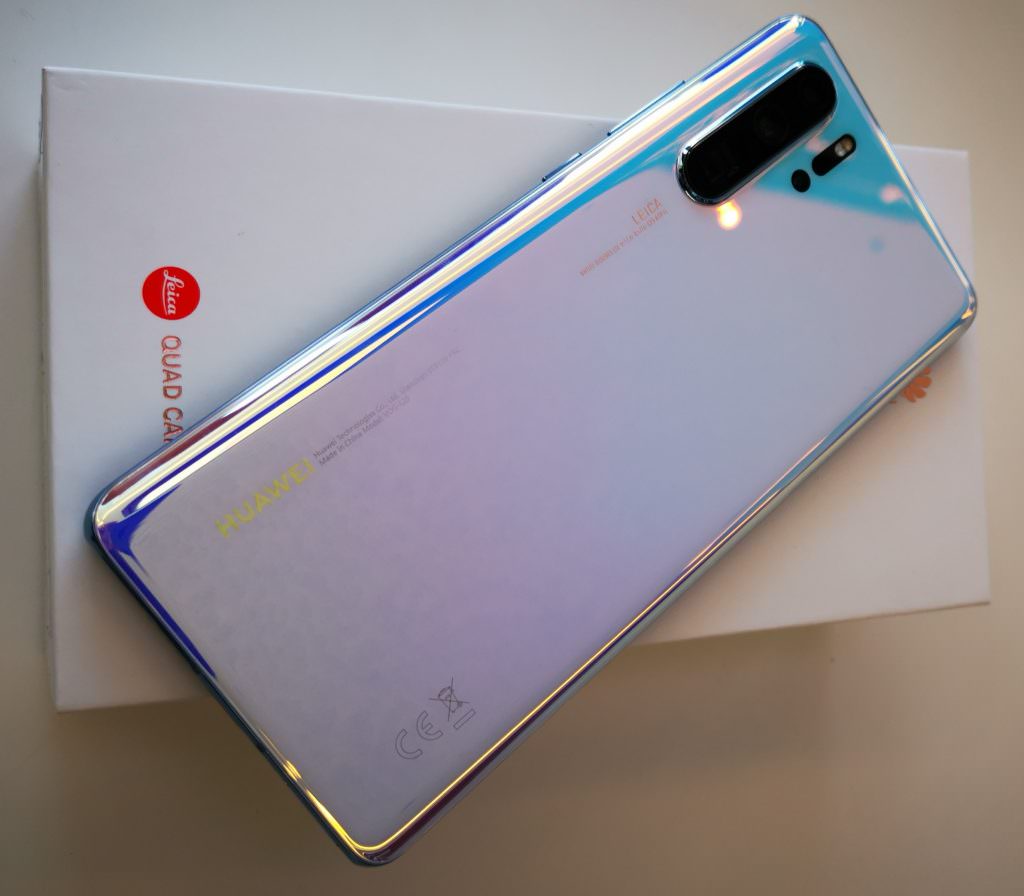 The face of P30 Pro gives the device a gorgeous look when the HDR10 OLED screen is on. The choice of five colours will garner a great variety of opinion. My personal favourites are 'Amber Sunrise' and our review model, 'Breathing Crystal'. Some may find an orange or pearlescent blue phone a bit much but that's why black exists. The Irish market starts selling P30 Pro with black and Breathing Crystal.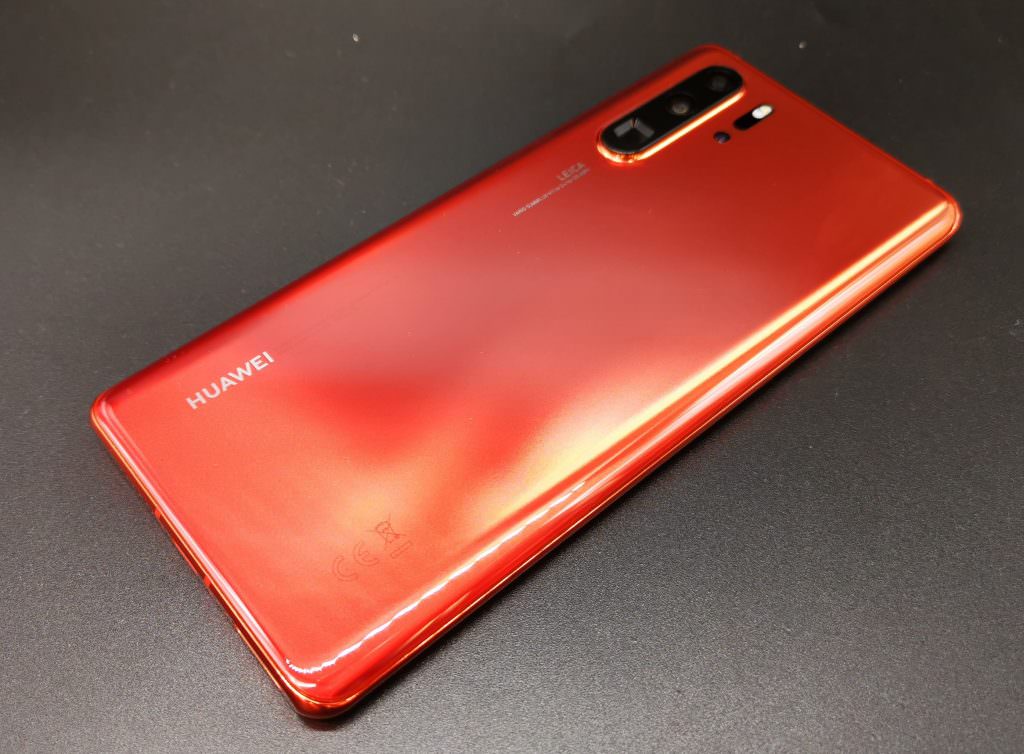 The rear wears its abundance of lens, lights and sensors well. Despite sticking out like a sore thumb on the shimmering hues of the rear cover, the arrangement doesn't spoil the look too much.
P is for Photography
The headline grabbing features of P30 Pro are all camera-related. A 5x optical zoom is possible thanks to what Huawei call 'periscope zoom'. Light enters a square window and is reflected 90 degrees by a prism allowing the light room to zoom. A microarray of five lenses combine in this miniature mechanical marvel to give a smooth zooming gradient.
An ISO of 409,600 is impressive but as with the zoom function, the absolute limits of the hardware are readily apparent
The pre-launch information about a 10x pure optical zoom was incorrect. It's actually a 'lossless' hybrid that the 40MP lens, the periscope and some AI combine to create a noise-free image. Calling it lossless may be a stretch – the AI noticeably fills in some detail.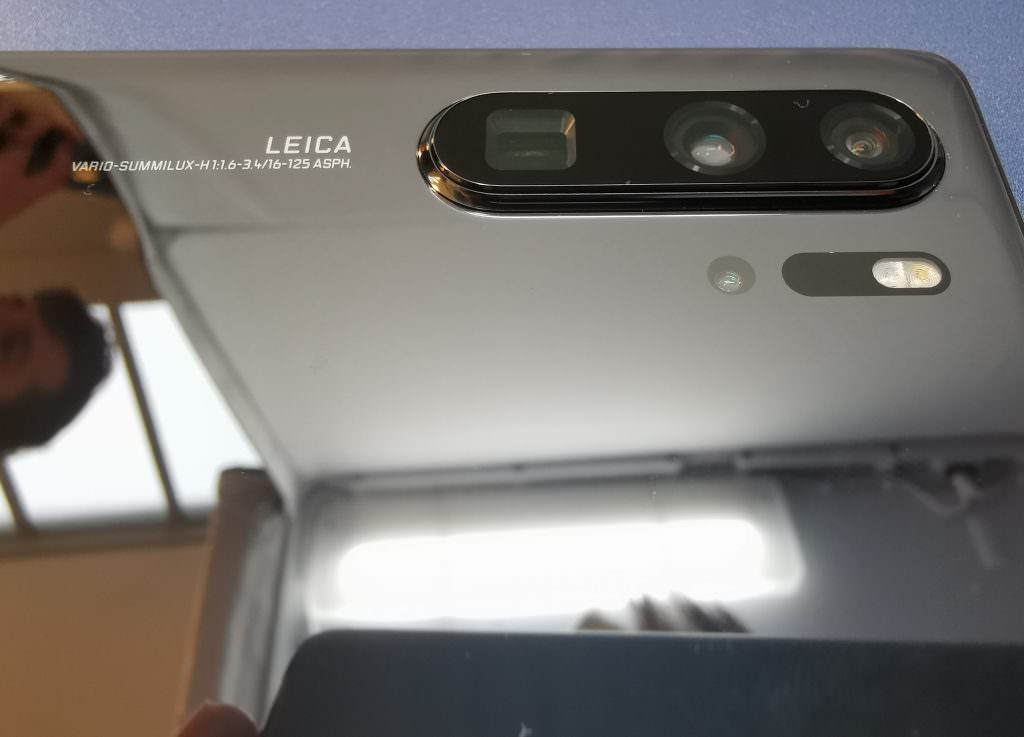 There is a 50x zoom digital zoom also. This features does demand the steady hand of an Olympic archer laced with beta-blockers or a surface to lean on but it works. The AI takes even more control of the image however and intricate detail can be smudged, edges enhanced a little too artificially and textures lost. Using the digital zoom at lesser powers of magnification gives a more natural image; maybe 50x is flying a bit too close to the Sun.
The four lens setup has another few tricks up its many sleeves. By replacing the green sensor with a yellow one, P30 Pro can take advantage of yellow's longer wavelength and capture more light. The result is a stunning low-light capture.
Night mode is now fully automatic using AI scene selection, but can still be manually engaged or disengaged.
In conditions where it is difficult for a human to see, the P30 Pro will somehow take a photo. An ISO of 409,600 is impressive but as with the zoom function, the absolute limits of the hardware are readily apparent. In fact, some of the same AI artifacts that sully the 50x capture make an appearance in the lowest of lights. Human skin and hair, in particular, are matted and featureless in the lower end of usability.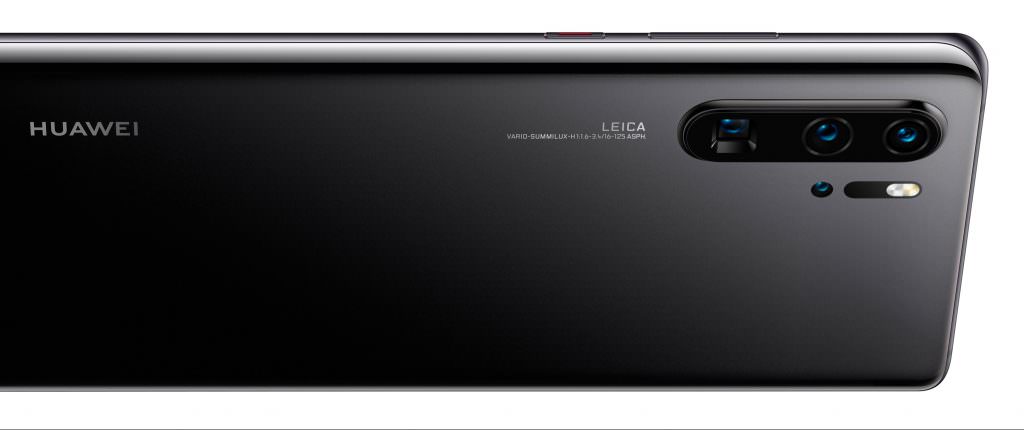 The 'Time of Flight' (ToF) lens is used for speedy, accurate focusing. There were occasions when the device needed some coercion to adopt the correct focus but it was mostly perfect. The ToF cam is also supposed to help with bokeh effects but I didn't notice any improvement here over previous bokeh.
The 20x zoom looks great but doesn't sound as great as 50x, I suppose



Video capture takes advantage of the lens setup in a couple of ways. Footage is bright and sharp. It handles low-light and high-contrast scenes beautifully. The electronic image stabilisation works well but isn't up there with the very best.
The selfie cam has a fixed focus. An odd omission considering the handset's target demographic.
Success is a Double-Edged Sword
The aforementioned high standards that Huawei have set for themselves are wonderful when the awards are rolling in and your smartphone cameras are being recognised as 'not too bad' by actual photographers. When it comes time to follow that up, that expectation can cause problems.
Even the most outwardly impressive upgrades on P30 Pro come with some compromise. It seems cruel to complain about the P30 Pro's camera performance at its extremes but Huawei chose to stretch the tech. Huawei could have chosen to hold back on the digital zoom level or night-vision-esque photography. The 20x zoom looks great but doesn't sound as great as 50x, I suppose.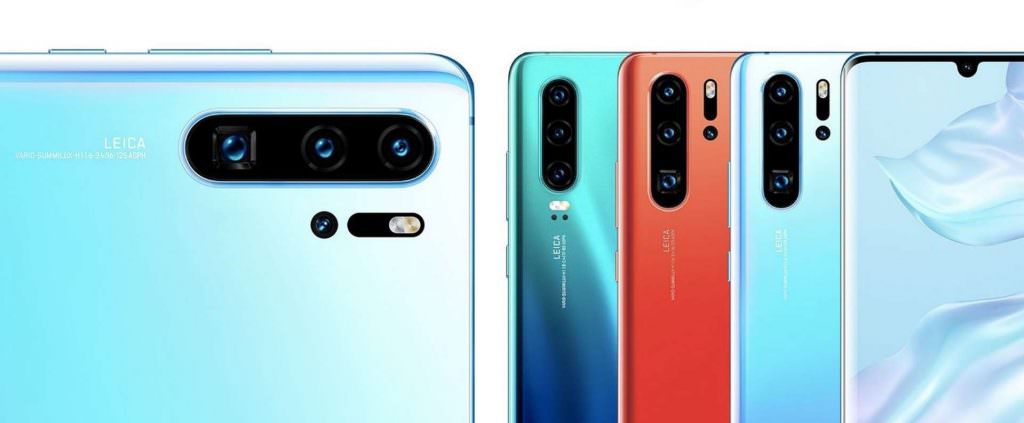 Chipset: Kirin 980; octa-core CPU, Cortex 2x A-76 2.6 GHz, 2x A-76 1.92GHz, 4x A-55
Memory: 128GB/256GB/512GB Storage, 8GB RAM; expandable w/NM Card up to 256GB
Display: Fullscreen 6.47″, 2340 x 1080, 19.5:9, DCI-OLED
Rear Camera: Four lens setup – 40MP 'SuperSpectrum' lens, f/1.6 + 20MP Ultra-Wide Angle lens, f/2.2 + 8MP 'Periscope Zoom', 5x Optical zoom w/10x lossless hybrid zoom, 50x lossy digital, f/3.4 + Huawei 'Time of Flight' camera
Front Camera: 32MP, f/2.0, panorama, HDR, [email protected]
Video Capture: [email protected], 1080p120, 1080p60, 1080p30 (Gyro-EIS), 720p960, 720p60, 720p30
OS Version: EMUI 9.0 (on top of Android Pie 9.0.0)
Connectivity: LTE Cat. 21(1.4Gbps download), USB-C, Wi-Fi 802.11 2×2 MIMO a/b/g/n/ac 5GHz, A-GPS, GLONASS, GALILEO, NFC, Bluetooth 5.0 + LE
Battery: 4,200 mAh
Dimensions: 158×73.4×8.4mm
Colours Available: Pearlescent White, Twilight, Amber Sunrise, Black, Silver, Aurora
Successfully Following Fine Acts
The handset is undoubtedly a worthwhile step up from its Dad, P20 Pro. But in today's dual-flagship world, Uncle Mate 20 Pro casts a bit of a shadow. That Huawei P30 Pro doesn't wow like the handsets before that fact won't darken the undoubtedly superb imaging quality. Nor will its range of colours be less appealing to fashion conscious 'grammers.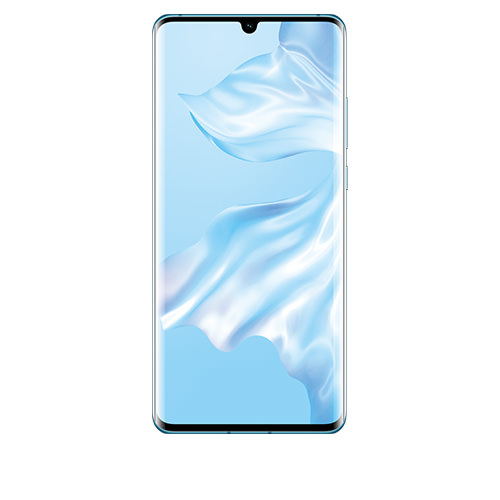 Huawei's P-Series unapologetically aims to be a camera with a decent phone attached. Borrowing from the Mate 20 Pro made sense in this respect. The result is a better all-around experience than P20 Pro but without the same impact.
Huawei P30 Pro is available on 5th April 2019 from €999/£899 sim-free.
Review device provided by Huawei PR.