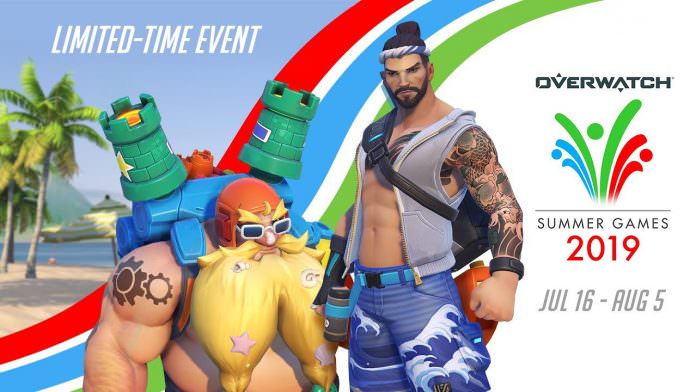 During the annual Overwatch Summer Games event players can earn new skins with weekly challenges. The Lúcioball game mode also returns.
Blizzards annual summer event for Overwatch, the Summer Games, has just started. The event runs from today (July 16) to August 5th and adds a bunch of new skins cosmetic items and challenges to earn in the game. The events signature game-mode, Lúcioball, also returns, in which two teams of three try to "boop" the ball into the opponents goal. It's basically Rocket League!
During the event, players can complete challenges to earn a spray, an icon and a skin. These challenges consist of winning nine games in any game mode of your choice. The unlockable skins for the characters Reaper, May and Reinhardt are dedicated to their respective homeland, namely the United States, China and Germany respectfully.
Besides the three unlockable skins, four legendary skins have also been released for Genji, Wrecking Ball, Torbjörn and Hanzo. These skins are only available through the special Summer Games loot boxes. See here all new skins, emotes and introductory videos that have been added to the Summer Games of 2019, including the items that are released during the previous editions of the event.