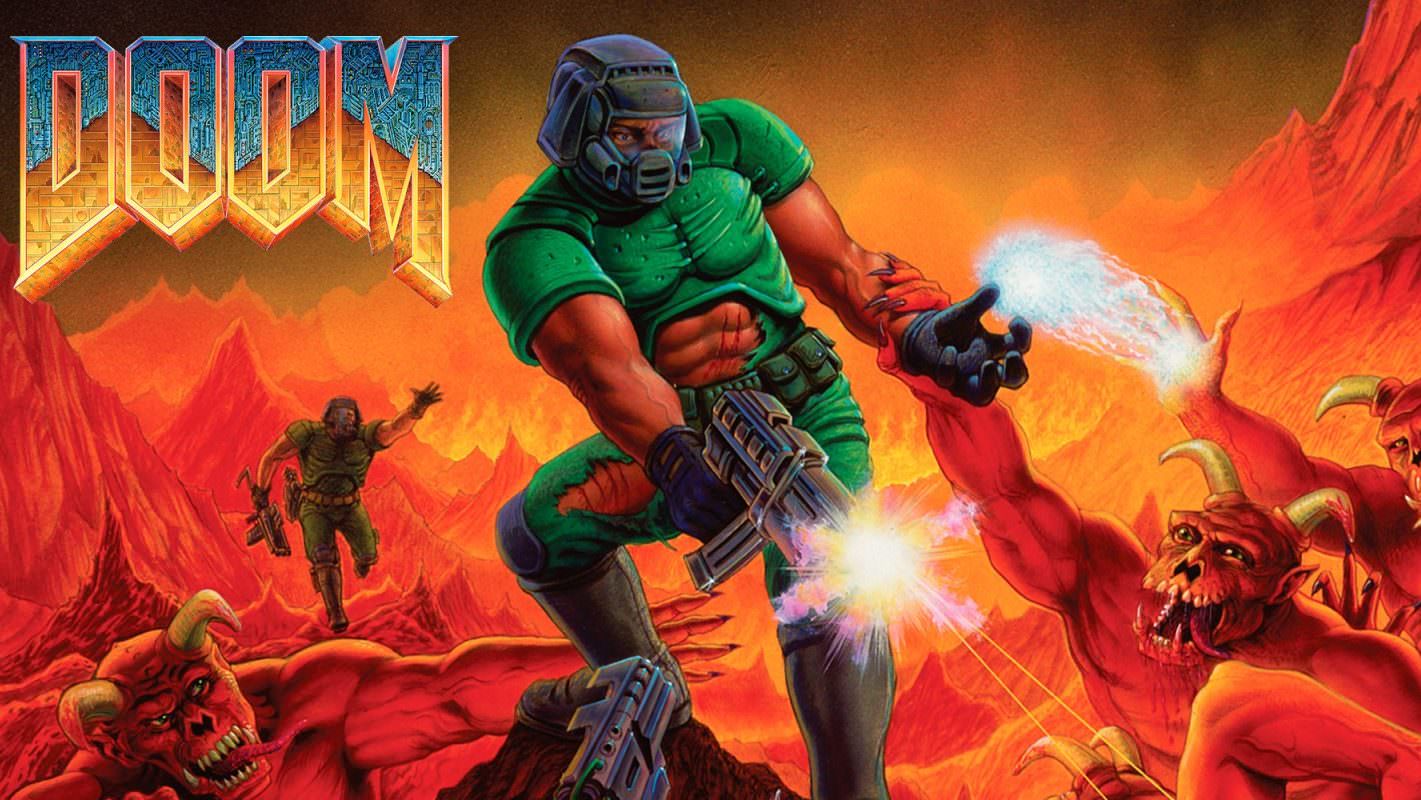 Last year, Bethesda celebrated 25 years since the release of id Software's DOOM; this year sees DOOM become playable on as many platforms. The re-release of the original DOOM trilogy was officially revealed yesterday at QuakeCon but the announcement had been spoiled on Friday when the three titles appeared briefly on the UK Nintendo Switch eShop.
DOOM, DOOM II, and DOOM 3 are all available now as digital downloads on PS4, Xbox One, and Nintendo Switch, with DOOM (1993) and Doom II (Classic) priced at €4.99 (£3.99) and Doom 3 at €9.99 (£7.99). Bethesda also announced the release of DOOM (1993) and DOOM II (Classic) on Android and iOS for €5.49 (£4.99). However, at the time of this post neither games are available through the Google Play Store in Ireland and iOS App Store lists only DOOM (1993).
DOOM (1993) includes the expansion, Episode IV: Thy Flesh Consumed, with 9 additional action-packed levels.
DOOM II (Classic) comes with the Master Levels, 20 additional levels made by the community and supervised by the developers
DOOM 3 features the Resurrection of Evil and The Lost Missions expansion packs.
While initially Bethesda's announcement was met with positivity, things quickly soured when it became apparent that players would be required to create and log into a BethesdaNet account in order to play the games. Which means your console requires an internet connection while the games are running. Less than ideal if you just wanted to pop in for a quick bout of classic demon-slaying action or you know, if one of the consoles is, I don't know, let's say a portable Nintendo platform.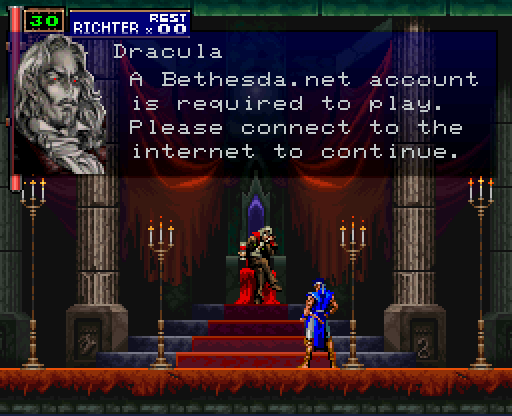 Following the backlash, Bethesda has now committed to removing the BethesdaNet account requirement. In a statement to IGN Bethesda said, "The BethesdaNet login requirement was included for the Slayers Club, to reward members for playing the classic DOOM games. The login should be optional, and we are working on changing the requirement to optional now. We will update everyone when a fix is ready."
BethesdaNet isn't all bad though, especially for those of us who plan on picking up DOOM Eternal this November. As part of the Slayers Club, it allows players of games in the DOOM franchise to earn points that can be used to unlock in-game skins and coupons for merchandise in their online store.
Are you thinking about picking up any of the DOOM rereleases? Is requiring a BethesdaNet account a deal-breaker for you? Let us know!