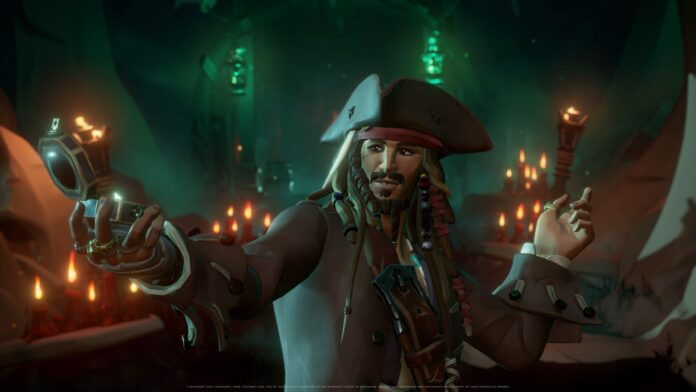 Jack Sparrow from the Pirates of the Caribbean movies is coming to Sea of ​​Thieves on June 22.
The character is part of the new story A Pirate's Life. The story consists of five smaller stories and also offers side missions.
At the beginning of this year, developer Rare started with seasonal updates for the game. In addition, players can earn new cosmetics and complete challenges through events and a Plunder Pass. The second season of Sea of ​​Thieves is currently underway, ending sometime in the summer.