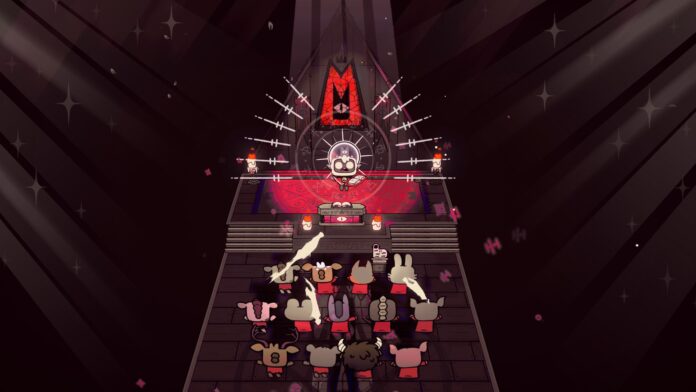 Devolver Digital has unveiled Cult of the Lamb.
In the game, players lead their own sect with different animals. The aim of the game is to build a loyal following who worship the gods. In doing so, players build buildings, perform rituals and battle rival sects in five regions.
Cult of the Lamb is being developed by Massive Monster and will be released next year for PC.