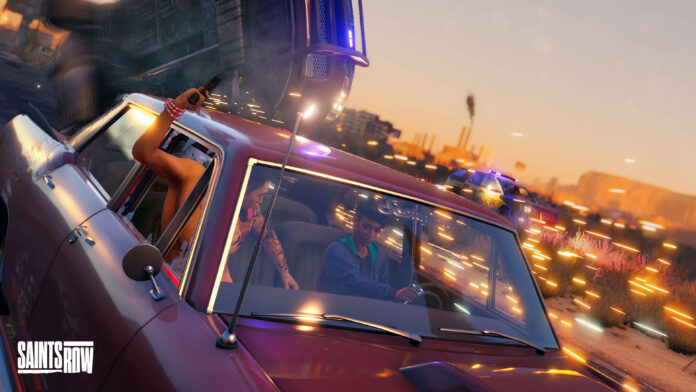 Saints Row, a reboot of the open world franchise, was officially announced tonight.
That was done during the Gamescom Opening Night Live show. It was already known that a new Saints Row game would be shown and there were already rumors that it would be a reboot.
The game is set in the fictional American area of ​​Santo Ileso, based on the American Southwest. Nine different regions are surrounded by a desert. There are several towns and cities, including a region with skyscrapers and a region that resembles Las Vegas.
Since it is a reboot, there are completely new characters and gangs. Players are the boss of a new gang, which is run alongside three computer-controlled characters. They are up against three other gangs: the Los Panteros, the Idols and Marshall Defense Industries.
The goal is to chase away the other gangs and build a criminal empire of their own. Locations can be taken over from other gangs and you can decide for yourself what kind of things will be placed there. In this way, players decide for themselves what kind of criminal side activities are unlocked.
Saints Row will be released on February 25, 2022 on PC, PlayStation 5, PlayStation 4, Xbox Series X and S, and Xbox One.