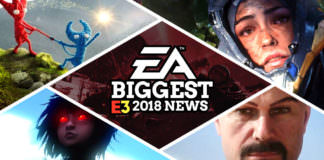 I'm not even sure how to start this piece. That EA show has to be one of the worst E3 shows I've ever seen....
Electronic Arts at E3. Nothing drains the E3 hype from me than watching an hour and a half show where EA suits show us...
Bioware's brand new IP, Anthem, is similar in style to that of Star Wars rather than that of Mass Effect. That's according to Bioware...