Thankfully, Sony are no longer playing hardball when it comes to allowing third-party companies to develop peripherals for their systems. Now, Evil have given us this flawed gem.
Sony has announced over on the PlayStation Blog that an all new glacier white PS4 Slim will be hitting stores across Europe later this month...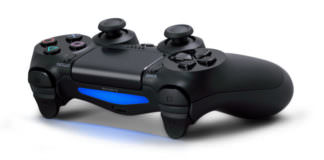 There's never been a better time to use a gamepad with your Mac. Whether it's one of the new games recently launched for OS X, classic...