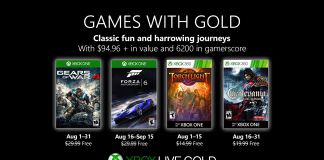 With August fast approaching, its almost time for July's Games with Gold to go back in the vault. Xbox Games with Gold Update for...
When Gears of War originally released on Xbox One, (Following an amazing trailer featuring Gary Jules 'Mad World'), it rocked the gaming world. The...
Gamescom has quickly become one of the most popular game conventions in the world, giving E3 a run for it's money! Gamescom is also...