Home
Tags
State of decay 2
State of Decay 2's world building and feeling of stress during survival is commendable. But the game eventually grinds the will to go on and never builds the same emotional connections as it predecessor.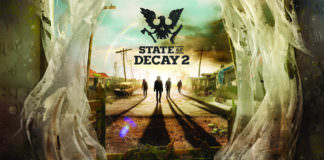 The State of Decay 2 Collector's Edition has been announced and it contains a tonne of zombie-themed goodies for you to get your hands on. The...
Last Tuesday (23rd January) Phil Spencer announced that any first-party titles MS released for the foreseeable future will be available on Game Pass at launch. We ask if this is desperate gamble by the ailing giant or the first step on the road to 'Games as a Service'? Do we have anything to fear?
With the Xbox One X having launched just a few months ago, what can we expect from the folks over in Microsoft in 2018?