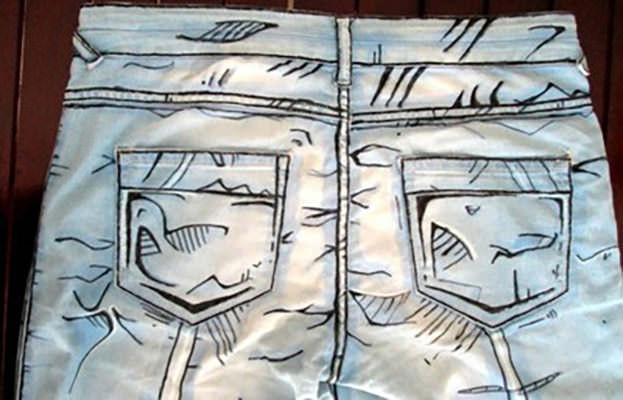 Anyone who's ever dreamed of becoming a Vault Hunter is now one step closer to making their dream a reality.
A pair of jeans created by Etsy seller DejaNeufHueres have been designed with a cel-shaded motif to make them look like they're pulled straight from the Borderlands Universe.
They're hand-made in France and sold in extremely limited quantities – one, to be exact – and cost $114. Visit the official store page to learn more.
Borderlands is the open-world first-person shooter published by 2K and developed by Gearbox. Its latest release is The Handsome Collection, which bundles Borderlands 2 and the 2K Australia-developed Borderlands: The Pre-Sequel together in one. Read our review of Borderlands: The Handsome Collection to learn more.
[gameinfo title="Game Info" game_name="Borderlands: The Handsome Collection" developers="2K" publishers="" platforms="Xbox One, PS4″ genres="" release_date=""]
For that chic Wasteland look.
Cassidee is a freelance writer for various outlets around the web. You can chat with her about all things geeky on Twitter.