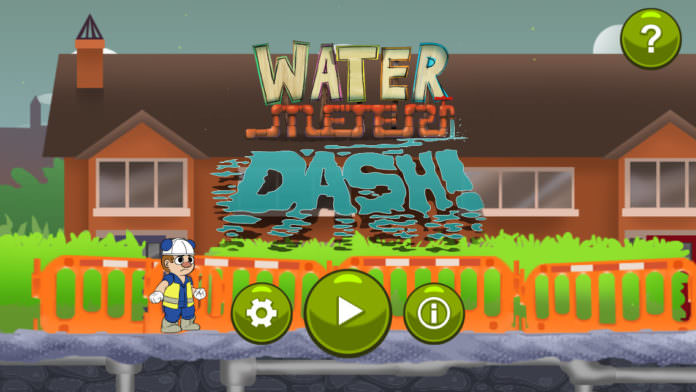 STOP EVERYTHING. The Irish Water-themed mobile game you've been waiting for all your life is here.
Irish app developer Nebula Interactive has created Water Meter Dash, an 'endless runner' game in the style of Flappy Bird.
The aim is to guide water meter installer Peter Splash through a busy Irish street, avoiding protestors, angry dogs, and politician's cars (yep, they're going there).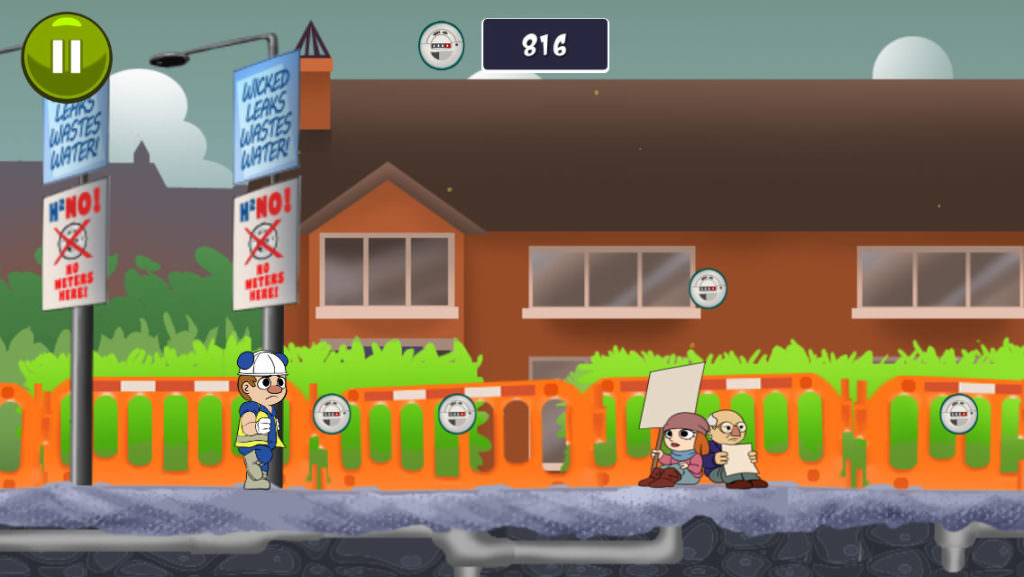 Founder and game designer Colin Guilfoyle told DailyEdge.ie that it's all just a bit of fun.
"I did get a bit of stick at the start with people asking me 'Why do we have to play the villain?'", he said. "But the point of an endless runner game is that you 'die'."
Depending on how you 'die' in the game, you get a screenshot you can share to Facebook. So if you hit the Minister's car, there's a shot of you flattened against the windscreen. It's very tongue-in-cheek.
Water Meter Dash has been well-received since it was released last week, reaching number 17 in the [Apple] App Store charts and trending on Google Play.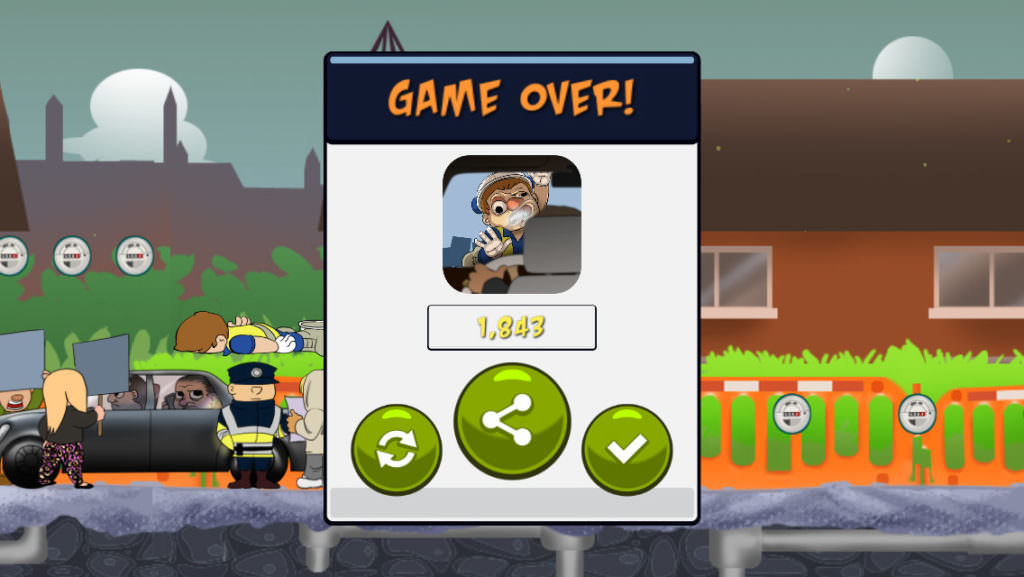 Nebula Interactive is also working on Kesho Town, a Farmville-style type game set in a developing African country where every cent you spend in-game goes to a relevant charity.
Guilfoyle says they've already had some suggestions for another Irish Water-themed game.
[One player] suggested a tower defence game, where you would try to stop the water meters coming through. But we're going to see how this one goes first.