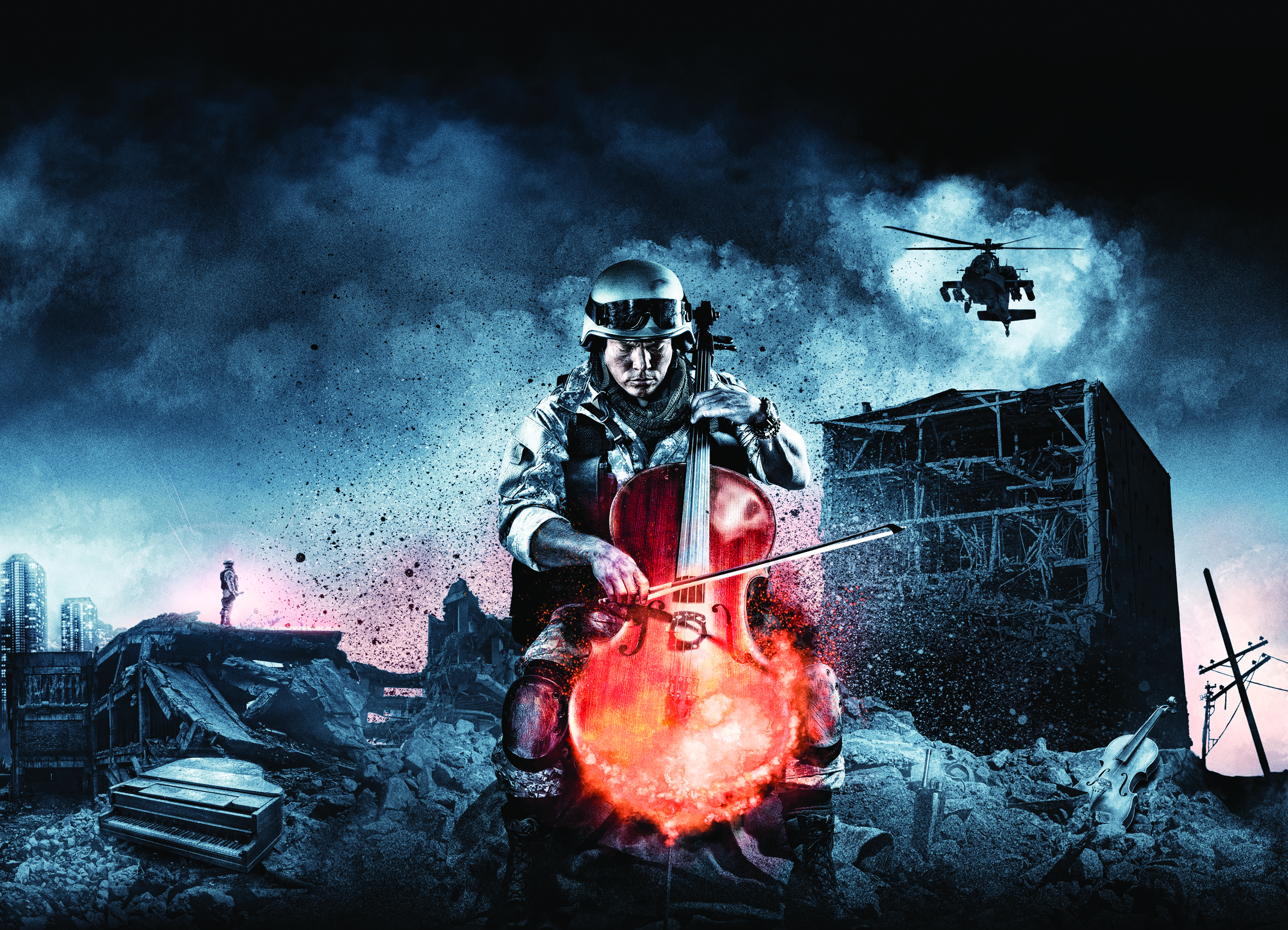 By David Byrnes
Chances are if you ask anyone and they'll be able to hum at least one video game theme. Outside of Mario and Sonic, the most memorable theme is probably "Korobeiniki". What's that you say? Well, chances are you've heard it countless of times, your mother could probably hum along to it upon hearing the opening bar. It is of course none other than what is commonly known as "the Tetris song". For as long as there have been video games, there have been memorable level/boss themes. Personally, it's my favourite aspect of gaming. Don't get me wrong, I have no musical talent whatsoever. I remember being kicked out of the school choir for being so utterly awful (the only person to be kicked out by the way in over 20 years).
However, video game music holds a special place in my heart. To this day, I still hear the Green Hill Zone theme on those rare occasions I decide to run. Yet, as memorable as those soundtracks are, it's the interpretation of fellow game lovers that has recently caught my attention. So, sit back, relax and let us divulge ourselves in some of the best covers starting off with…
Ryu's theme – The Consouls
I happened to stumble across The Consouls whilst browsing Spotify. Now as good as Spotify is, there are some shockingly bad covers dotted about. The problem is, they're all very samey. It seems the vast majority of covers are nu-metal. However, like many on this list, The Consouls reinterpret Ryu's theme and make it their own. What's so appealing to me, is that this cover wouldn't seem out of place in a hotel lounge. It's rare for video game music to adapt and appeal to a wide spectrum but I honestly believe The Consouls have come across as of yet untapped audience. Simply put, I can't recommend them enough.
Street Fighter II – The World Warrior
Synth, hip-hop and electro all in the one song? Doesn't get more 90's than that! Produced and recorded by Simon Harris and rapper 'Einstein' (told you this was 90's as hell), this odd little number actually managed to climb the UK music charts, peaking at the dizzying heights of number 70! It has aged terribly, seems naff and it's something you probably wouldn't listen to very loudly on a crowded bus – and yet that is exactly why I love it. Actually, speaking of the 90's…
Tetris – Dr. Spin
Where oh where to begin? Well for starters the music video is utterly bonkers. Rasputin, yeah ok that…kind of fits the Russian theme, I guess. But American football players, a guy in a cheetah skin lifting weights, some bloke driving cars. Yes, all things that immediately come to mind when you think of Tetris. The video is like the early Channel 4 ident, only seen through the eyes of a guy suffering a mental breakdown. As for the music, the random shouting of TETRIS is just to funny not to like.
Donkey Kong Country: Aquatic Ambience – Smooth McGroove
A personal favourite of mine, Smooth McGroove shot to fame in 2013 with his energetic acapella version of Guile's theme, which has since gone on to be played over 8,440,000 times on YouTube alone. His covers have become so popular that he has been able to quit his job and work full time perfecting various video game themes – along with cameo appearances from his cat Charl. To be honest, it was a toss up between this and his version of F-Zero's Mute City, but this is just such an enjoyable listen that it pips it to the post.
Super Mario Bros. – The Belstrings
Well, no video game music list would be complete without featuring the world's most famous Italian – Carlo out of the Dolmio adverts. In all seriousness, there are thousands of covers of the iconic 1-1 level from Super Mario Bros, many of which are pretty meh. However, what The Belstrings achieve is an element of interaction. Instead of it being the bog standard cover, Mario's movements are also included in the cover which makes it a neat little piece.