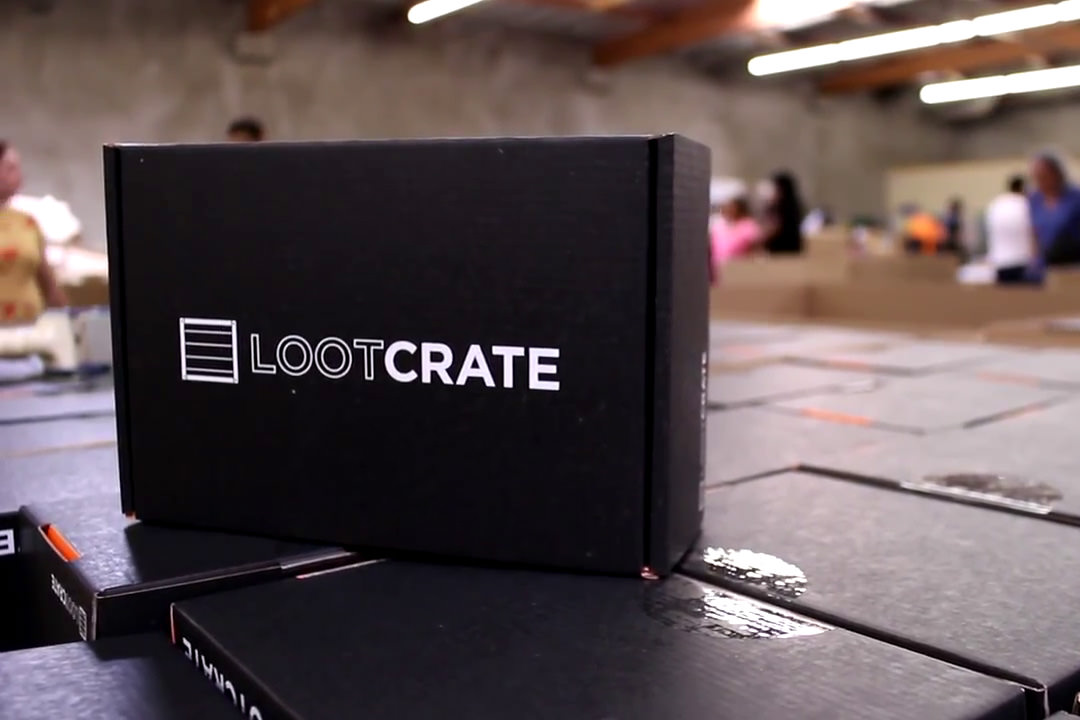 Loot Crate, the monthly service that delivers pop-culture memorabilia directly to fans' doorsteps, announces a new subscription box service specifically for gamers.
Loot Crate is launching a brand new monthly service called Loot Gaming, which is set to be "a monthly mystery box subscription with collectibles, apparel, accessories, and more from the biggest and best video game universes." Those who sign up for the service will receive a four to six "premium items" in each of the month's packages, with some of them having been created exclusively for Loot Crate, in addition to a booklet styled after a game manual, as well as a collector's pin.
Occasionally, an actual video game will be included in subscribers' boxes, of which will be available through a download code. Should a full-fledged title not be in the package, though, Loot Crate says that sometimes an in-game item or some DLC expansion material will be provided.
Loot Crate's co-founder Matthew Arevalo explained that Loot Gaming aims at appealing to those who not only have nostalgia for classic games, but also at fans who want to feel connected to the culture's growing community. Regarding the matter, Arevalo said:
"We know that our audience loves video games, which is exactly why we wanted to offer an experience that extends beyond the joystick, keyboard or controller. Gaming will give people the chance to own a piece of those gaming universes and join an active community of fans who love those same great franchises."
As seen in the promo still above, the inclusion of the Halo series' Red Team Spartan, The Legend of Zelda watch, and BioShock poster are all indicative of Loot Gaming's catering to fans of recognizable, big budget franchises. Those looking for goodies divergent of AAA series might want to sign up for the IndieBox subscription service, which commemorates indie game development, and works similarly to Loot Gaming.
Loot Crate's foray into providing memorabilia exclusively for gamers makes sense. After all, the company has already sold plenty of products related to the medium. For example, it partnered with Bethesda for a Fallout 4 Vault 111 hoodie and Dogmeat plush prior to the launch of the post-apocalyptic RPG's launch last fall, proving that it can not only celebrate gaming, but also be a viable marketing tool. Not to mention, the subscription service is obviously a lucrative idea, as it inspired Nintendo to create a Loot Crate styled service called N-Box. Taking all this into consideration, the service will likely continue to evolve its methods to suit different demands in the future.
Are you interested in Loot Crate's launching of Loot Gaming? If so, is the subscription fee of €20 per month worth what the service has to offer? Let us know your thoughts in the comments below.
Fans can sign up for Loot Crate's new subscription service for gamers called Loot Gaming at the source link below.
http://looted.by/dwYms