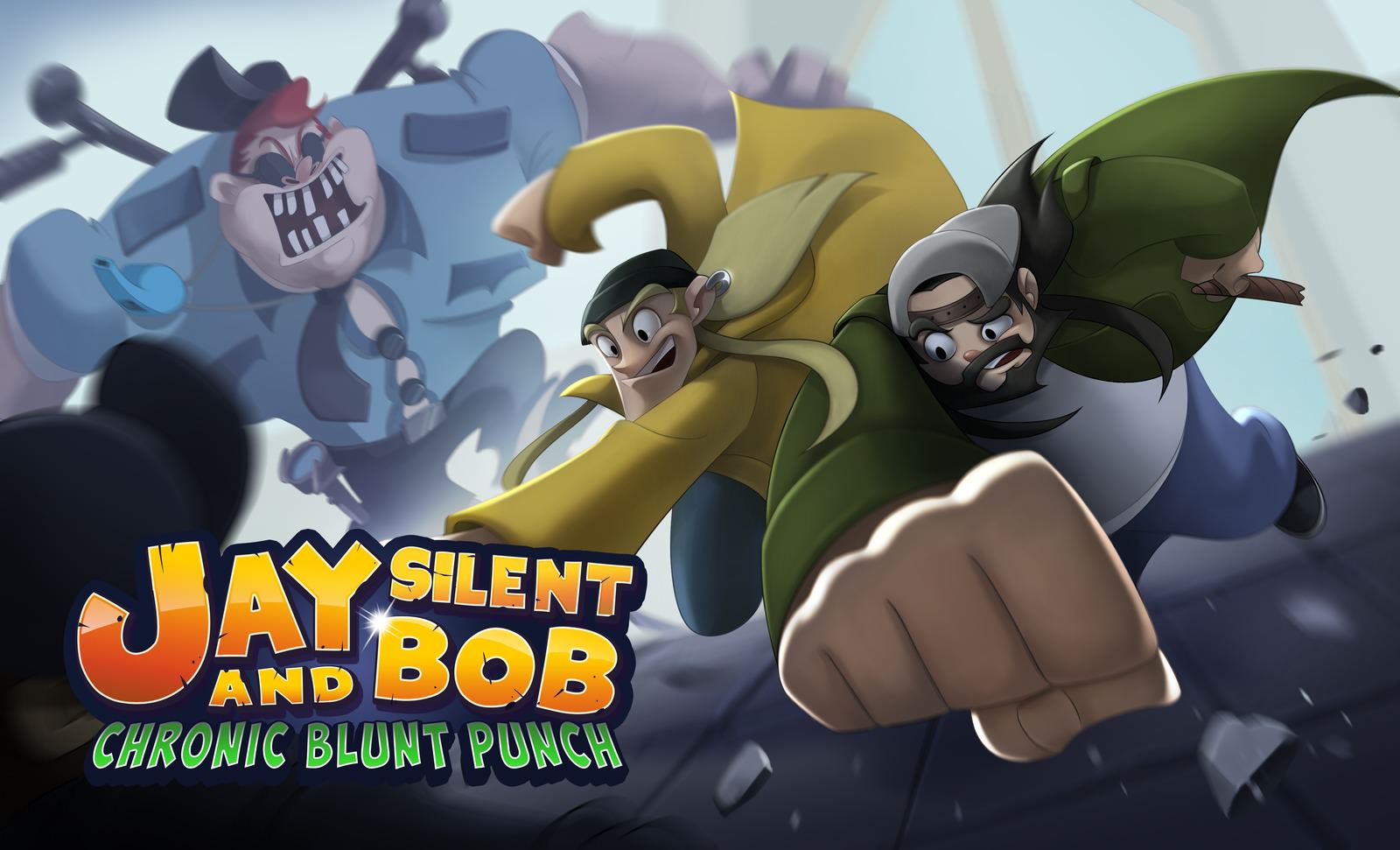 After being the focal point of crowd funding site Fig.co, Jay and Silent Bob: Chronic Blunt Punch has been successfully funded!
Jay and Silent Bob: Chronic Blunt Punch is a "Tag team brawler in the Jay and Silent Bob Universe!" and lets gamers play as Lunch Box and Mr. Snoogans in a "colourful Side-scrolling 2.5D over-the-top multiplayer brawler!". The game features both a single-player and multiplayer mode.
Jay and Silent Bob originally had a goal of $400,000 but has already reached over $445,000 which will be used to create the first ever Jay and Silent Bob game with digital and physical rewards for the backers. And as an extra bonus for the backers, everyone who backed gets entered in a lottery to be in Kevin Smith's next film.
Justin Woodward, Interabang Entertainment co-founder, said
"The outpouring of fan support has been truly humbling. Thanks to the Fig community, we will have the creative freedom to create an epic gaming adventure that blends the wit and humour of Kevin Smith movies with fast-paced, co-op gaming action."
The mastermind behind Jay and Silent Bob, Kevin Smith had this to say:
"We've breathed life into Jay and Silent Bob in movies, TV and comics for more than 20 years, and now we can tell their story through an interactive medium".
As of now there is no release date for Jay and Silent Bob: Chronic Blunt Punch, which is understandable since it just met it's funding goal.
Oh, in case anyone wondered, one of the backer rewards was a custom bong.