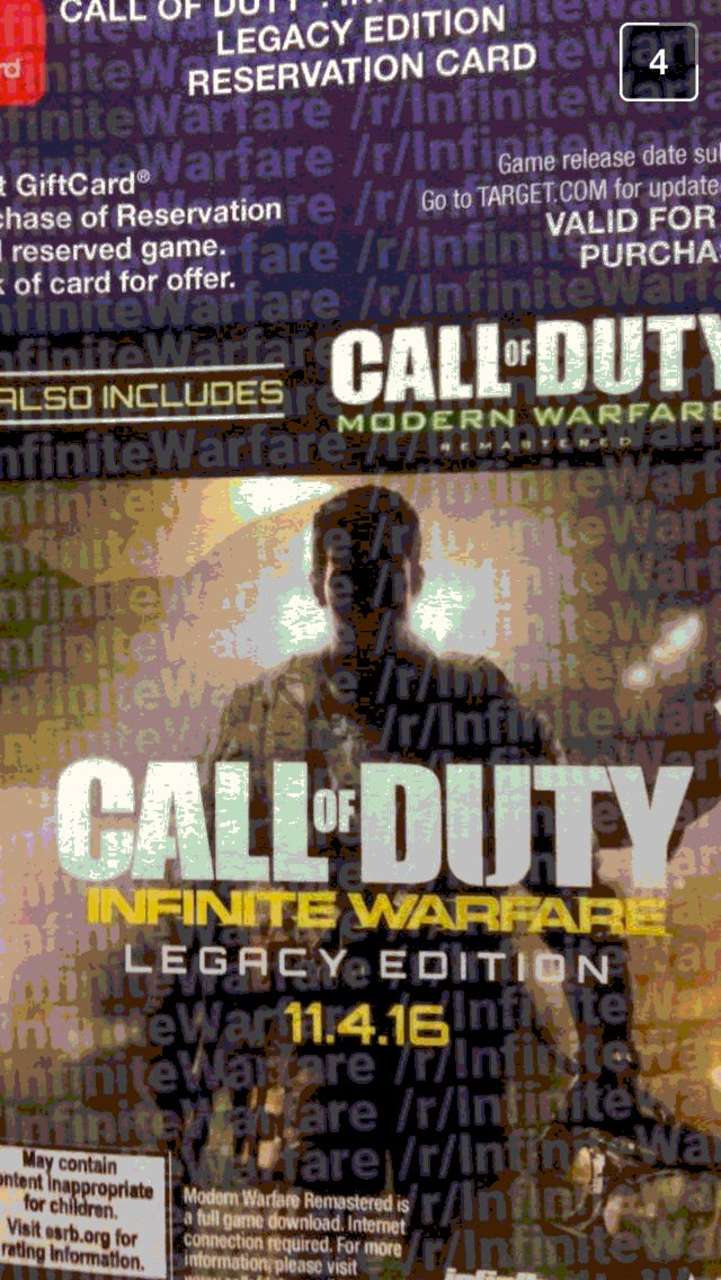 Call of Duty: Infinite War is rumoured to be the next instalment in the multi-billion dollar franchise.
The image appears to be from the US retailer Target. It shows what appears to be called the Legendary Edition and includes a remaster of Modern Warfare.Whether this is exclusive to the Legendary Edition or included in the standard version as well, we'll just have to wait and see.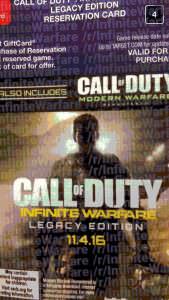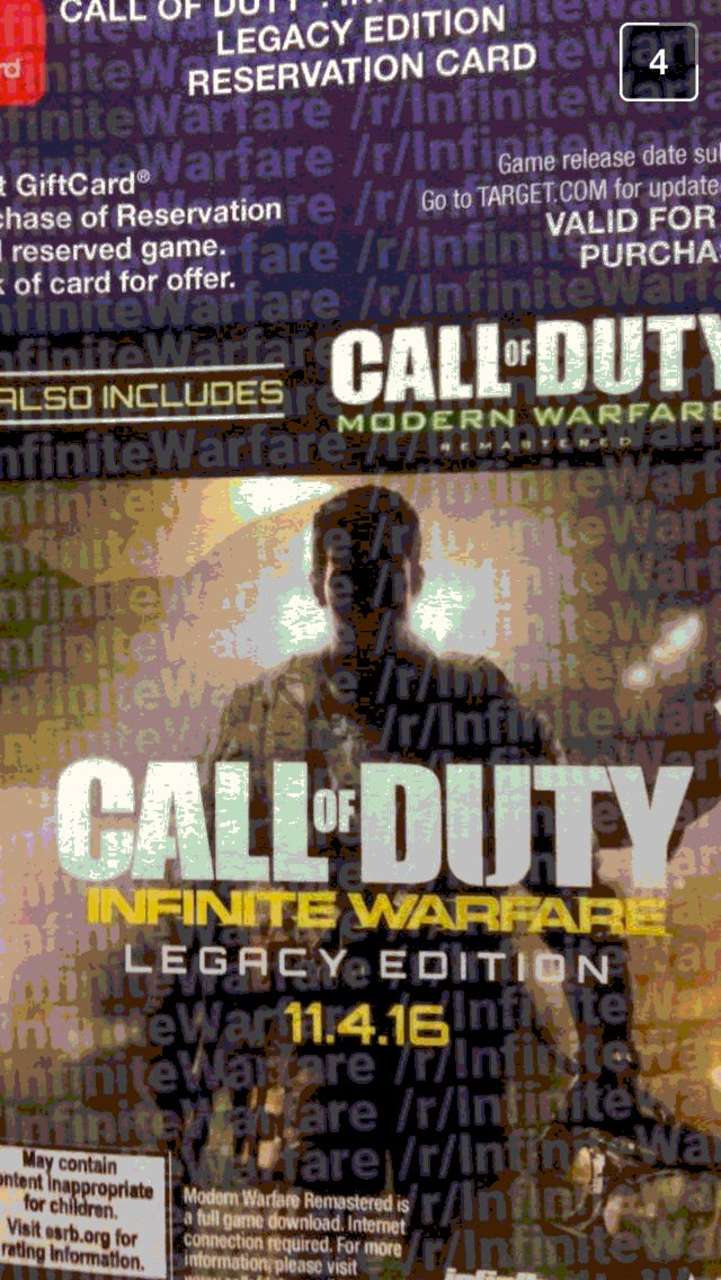 A release date of the 4th of November is displayed below the title which would make sense as Activision usually announces a new Call Of Duty  in April/May.
Activision confirmed a couple of moths ago that they will not have a booth at this years E3 and instead their games will be promoted and playable at Sony's booth.
Don't forget that at E3 2015, Sony and Activision announced a new partnership whereby all Black Ops III and future DLC will launch first on PlayStation platforms. The game's multiplayer beta also premiered on PlayStation before coming to Xbox and PC.
Personally, I really want infinity ward to go back to the World War 2 era  and leave this futuristic warfare behind them.