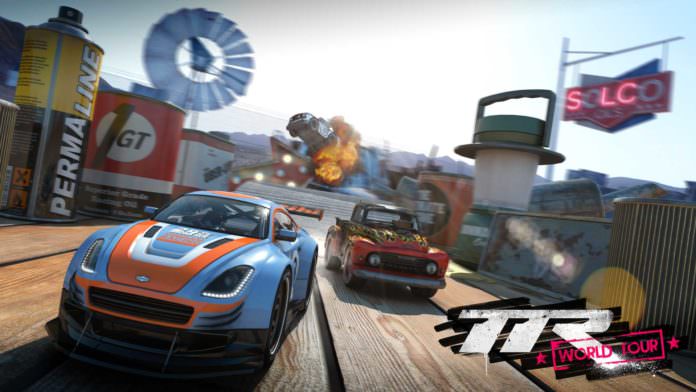 Award-winning indie developer and publisher Playrise Digital launched micro combat racer 'Table Top Racing: World Tour' on PS4, free to all PS+ subscribers globally today! In addition to the main launch, Playrise has also confirmed details of the first DLC pack which will be available for €6.99 from now.
"The team would like to say thank you to everyone who supports TTR by purchasing the first DLC pack. It means a LOT us, we're a small bunch and if the game is supported well, we plan to bring much more content in terms of new gameplay, tracks, cars and lots more." commented Nick Burcombe, CEO and Game Director of TTR at Playrise Digital. "We have some great ideas in the pipeline and we invite yours too, please come and join our social channels and tell us about your TTR experience and wishes!"
DLC Plans
TTR: World Tour launches the first planned DLC pack in conjunction with the full launch today. The 'Supercharger Pack' features:
1 Amazing new race track called 'Can You Dig It' based on the team's favourite action movies, of course, featuring 4 new race routes.
4 Ultracool cars – the Scooper Turbo, Apex GT '85, The Huuligun and the all new Baguetti Carb Injection! Each with 4 unique paint schemes too!
3 brand new full Championships incorporating the new circuits.
16 extra special events involving all the new cars.