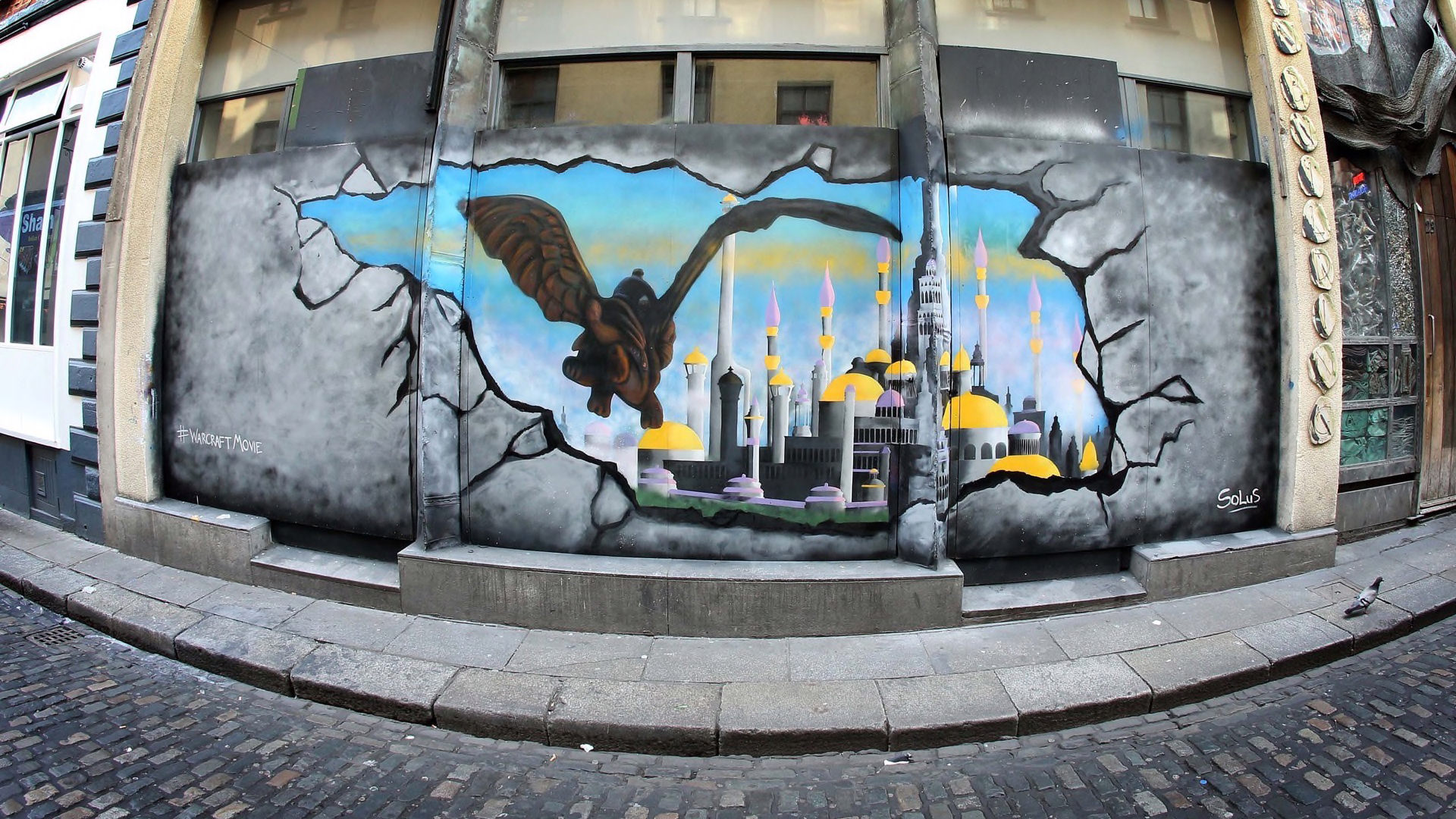 Warcraft: The Beginning is ramping up to be one of the greatest video game adaptations in history, and Dublin graffiti artist "Solus" is one of the many fans showing his appreciation.
As Universal Pictures prepares to launch Warcraft: The Beginning in cinemas on 30th May, Solus gathered together some of Ireland's most dedicated gamers to create a piece of fan street art for the upcoming World of Warcraft movie.
in Dublin's Temple Bar.