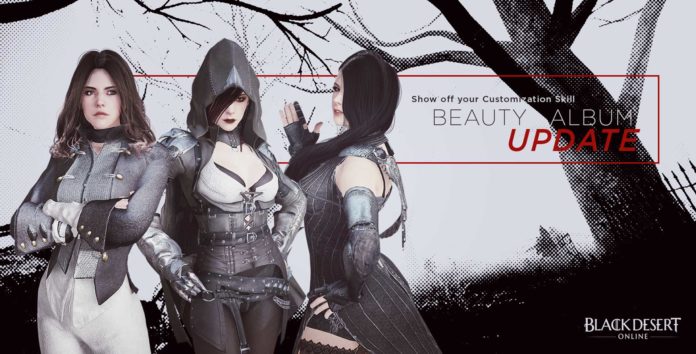 Share and Swap Your Black Desert Online Character Designs with the Beauty Album
Spent countless hours tweaking your Black Desert Online character to get it just right? Now you can save your precious creations for personal use or even share them with fellow players using the new Beauty Album feature.
Starting today, players can save their character's current appearance by taking a photo from the Beauty Album. Saved designs can then be uploaded to the Gallery, where they can be made visible to all Black Desert Online players. Anyone browsing the creations in the Gallery can choose to apply one to their own character, provided it matches their character's class. Designs can be applied from the Character Creator or the Beauty Shop.
The Beauty Album keeps track of the popular designs, allowing players to quickly find the most-applied creations. Players can also search by upload date and creator, making it even easier to try out new looks throughout your adventure!
Purchase Black Desert Online here.