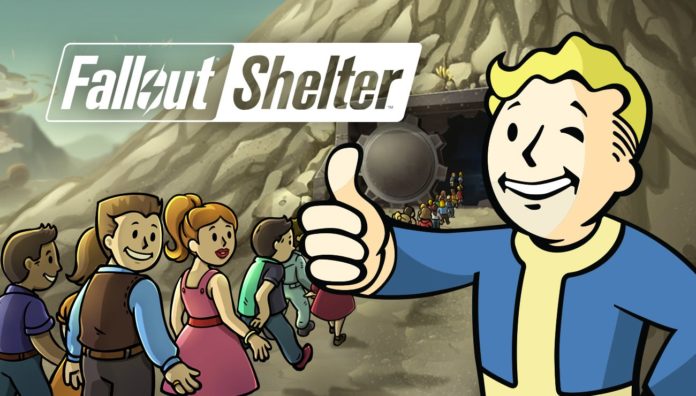 Today Bethesda Softworks released Fallout Shelter Update 1.6, the biggest update yet for the smash hit mobile game by Bethesda Game Studios that has thrust more than 50 million players into the role of Overseer to build their own Vault, manage dwellers, and adventure through Fallout's iconic wasteland. Update 1.6 introduces an exciting new Quest system with a new combat mechanic, as well as two new items for Overseers in a hurry: the Starter Pack allows players to jump-start a new Vault, and Nuka-Cola Quantum speeds up Dwellers returning from the Wasteland and certain Vault tasks.
In addition, Fallout Shelter launched today on PC, bringing the game to an all-new platform, and can be downloaded now, for free, via the Bethesda.net launcher.
Quests And New Combat System
Across more than 5 billion game sessions, Overseers have sent more than 715 million Dwellers into the Wasteland to explore, battle enemies, gather resources and items, and discover new recipes for crafting weapons and armor. In Update 1.6, players now have more substantive Quests to conquer and can take control of their Dwellers while they travel to abandoned buildings and decrepit Vaults, as well as locations familiar to Fallout 4 fans like the Red Rocket Fuel Stop and the Super Duper Mart. Players can assemble a group of Dwellers to take on challenges outside of the Vault, uncover legendary loot, and face off against new enemies like Radscorpions, Ghouls, and powerful bosses.
While in the new Quests, Overseers can use the new combat system to gain control over Dwellers in a fight, allowing players to select opponents and direct attacks and even play a quick mini-game for a critical hit. Impatient Overseers who would like to instantly return Dwellers after a quest or complete Barbershop customizations or crafting, can now use a refreshing Nuka-Cola Quantum.
Update 1.6 can be downloaded by visiting the App Store or the Google Play store.
Fallout Shelter Launches On Pc
Fallout Shelter also launched today for PC, bringing the action to larger screens and an even wider audience. The PC version of the game offers the full Fallout Shelter experience that fans have come to love on mobile, complete with all of the updates added over the last year – Pets, Crafting, Scrapping and Junk, additional rooms, Fallout 4 characters, and special Dweller customization options – as well as all of the new content in Update 1.6.
The game is now available for free, only via the Bethesda.net launcher. To download and install Fallout Shelter for PC, please download the Bethesda.net Launcher at the following link: http://download.cdp.bethesda.net/BethesdaNetLauncher_Setup.exe.
For more information on Fallout Shelter, please visit www.FalloutShelter.com.