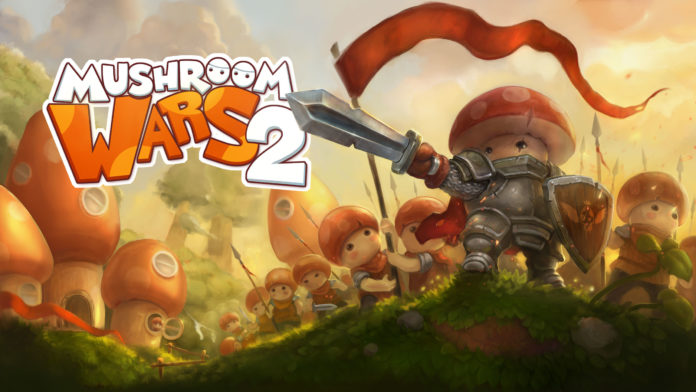 Mushroom Wars 2, sequel to one of the hit RTS games of the last generation, will be entering Closed Beta on PC from Thursday, July 28 at 7 a.m. Pacific to Sunday, July 31 at 7 p.m. Pacific. Participants will be able to try out some of the all-new hero characters, test their skills with online competitive multiplayer, and play with their friends in custom free-for-all or team matches.
Sign up here for a chance to play the Mushroom Wars 2 Closed Beta. Participants will receive their keys starting July 28.
Owners of Mushroom Wars on Steam will be granted automatic access to the Closed Beta―no need to sign up! Simply log into Mushroom Wars before the Beta ends on July 31 to obtain a key.
Mushroom Wars 2 builds upon its predecessor by introducing hero characters, reimagined campaigns for each tribe of mushroom folk, even wilder co-op and competitive multiplayer, as well as a visual overhaul, while preserving the core gameplay mechanics that made the original Mushroom Wars so enjoyable.
Mushroom Wars 2 recently took Best Strategy Game at the White Nights conference in Saint-Petersburg. It releases in full later this year.