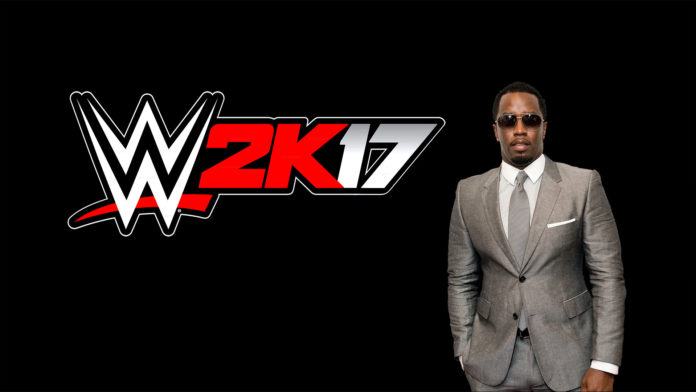 2K announced earlier this week that the in-game soundtrack for WWE 2K17 will be curated by Puff Daddy himself, Sean Combs.
"I am a huge WWE fan. I love the intensity and the competition and I wanted fans to feel that energy in the soundtrack for WWE 2K17."
The legendary hip-hop artist, producer, and entrepreneur is apparently a huge fan of the WWE and has put together a list of 13 tracks from established and emerging artists for this year's release. The tracks themselves are pretty diverse and span multiple music genres, including hip-hop, indie and alternative rock, heavy metal and electronic dance. Combs talks about it in an interview with the WWE:
"Gamer audiences are one if the most diverse audience in the world and the WWE audience kinda matches up with that, the WWE audience is very diverse." Combs says, "So you have to give people, you know, what they want and also what they need."
The WWE 2K17 in-game soundtrack, curated by Puff Daddy, will include the following artists and songs:
Action Bronson & Joey Bada$$ (feat. Rico Love) – "What About The Rest Of Us";
Anderson .Paak – "Come Down";
Andy Black – "We Don't Have To Dance";
Axwell Λ Ingrosso – "This Time";
Black Sabbath – "Paranoid";
Bring Me The Horizon – "Run";
FIDLAR – "Drone";
French Montana (feat. Kojak Black) – "Lockjaw";
iSHi (feat. French Montana, Wale, & Raekwon) – "We Run";
P. Diddy, Black Rob & Mark Curry – "Bad Boy For Life";
Travis Barker & Yelawolf – "Out of Control";
Twenty One Pilots – "Ride";
Yellow Claw (feat. Lil Eddie) – "We Made It".
"Music is an essential part of WWE culture, and working with a legendary artist and producer to create the WWE 2K17 in-game soundtrack completes the premier entertainment experience we are committed to bringing fans year in and year out," Chris Snyder, Vice President of Marketing at 2K said in a statement on the WWE website.
Previously, the WWE 2K series teamed up with Wiz Khalifa on the soundtrack for WWE 2K15.
P Diddy is no stranger to the WWE, in 2013 he provided the theme song "Coming Home" for Wrestlemania 29 alongside Skylar Grey. As well as this, he also partnered with the WWE on an anti-bullying campaign in the same year.
WWE 2K17 will be released on the 11th of October.Check out the full interview with Combs here: