The latest entry of Gran Turismo has been delayed until 2017. The announcement was made on the Playstation Blog by GT boss Kazunori Yamauchi.
Originally it was to be released in November 2016,  no definitive date has been given for the new release date.
"As we approach our planned release date in November, we realise we need more time to perfect GT Sport, to which we've already dedicated so much effort to since announcing the title, and do not want to compromise the experience," Yamauchi said.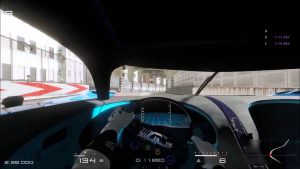 The game will feature  two-year-long championships which players will participate in. After each race ceremony, winners will celebrate alongside real-world racing champions.
"While we cannot confirm a new release date at this time, we are more committed than ever to making GT Sport the best Gran Turismo game to date."
It seems that Yamauchi and the GT team are pulling out all the stops in trying to make this entry  the best yet. They will be using the "latest technologies, such as physics-based rendering and sound simulations."
When Gran Turismo is finally released, it will be exclusive to PS4 as well as being developed for PlayStation VR.